Theater News


What's on S.T.A.G.E.?
The LA theater community continues to rally around AIDS Project LA.
by Jonas Schwartz
S.T.A.G.E. stars onstage for 2011's gala event
Photo courtesy S.T.A.G.E.

The Los Angeles theater community has not forgotten the battle against AIDS, and it continues to take the fight to the S.T.A.G.E. The Southland Theatre Artists Goodwill Event (S.T.A.G.E.) has partnered with AIDS Project Los Angeles (
APLA
) for the last 32 years to raise money for AIDS education and prevention by presenting musical delights from some of Los Angeles's biggest theater talents. This year's concert,
Sondheim No. 5
, will take place at the Wallis Annenberg Center for the Performing Arts for a matinee and an evening performance June 18.
Once again, big names and theater stalwarts will share the stage. This year's lineup includes the Emmy-, Grammy-, Oscar-, and Tony-winning Rita Moreno, along with Tony winner Marissa Winokur (
Hairspray
) and original Dreamgirl Loretta Divine. The cast of more than 25 welcomes relative newcomers such as Julie Garnyé among veterans of the concert such as Carole Cook and Mary Jo Catlett. Director David Galligan has helmed the project since the days before a name for the deadly disease had even been coined.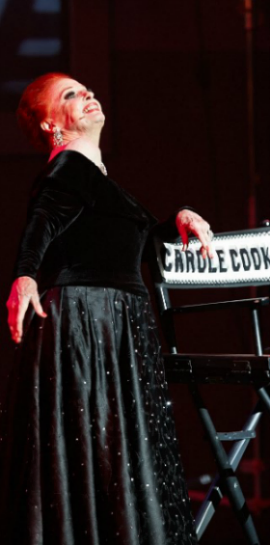 Galligan says the S.T.A.G.E. production is "a celebration of life" where often the songs reflect the struggles caused by the illness. "This year, we have Branden James singing 'Every Day a Little Death' [from Stephen Sondheim's
A Little Night Music
] with his partner James Clark accompanying him on cello. Branden is HIV positive, with his partner negative. Another song,
Company
's 'Being Alive' will comment on the temporary relief from AIDS due to the cocktail. We will also pay tribute to S.T.A.G.E. family members who have passed away from AIDS with a memoriam crawl."
Cook will perform 'I'm Still Here' from
Follies
. "If you were singing this song in
Follies
, it would be the character [Carlotta] singing the song about herself, but here, it's Carole Cook singing those words," Cook says. "It's what I've been through. I've had a long career. At my age I can really mean that song. You have to be older to sing that song. Women with glorious voices sing it, but you have to have a lot of road to sing that from the heart."
Back in 1984, the creators put the show together flying by the seat of their pants. Cook, who has performed in 30 of the past productions, remembers those early days. "We had a guy in the chorus of
42nd Street
who had this mystery illness. At the time, there was no help for people who were ill. A lot of us pulled together money every month, and there were enough of us…to pay for [the sufferers'] rent, food, and care for their animals," Cook says.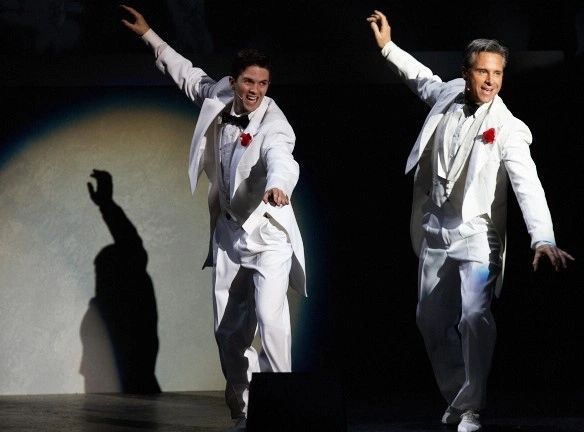 Michael Kearns and the late James Carroll Pickett decided to put on a benefit and enlisted their friend Galligan. Tickets were $10, and people donated food cans. Cook recalls, "We had no help at all. We did all of it. We'd clean the toilets, sweep the floors, and chip in and get a coffee pot for the backstage. We had no makeup people, no hair people. It was like an old Judy Garland/Mickey Rooney movie. 'Gee, kids, why don't we fix it up here and put on a show.'"
"In that first year, we honored Leonard Bernstein's music, so I had Donna McKechnie doing 'Cool; from
West Side Story
," Galligan recalls. "The stage at Variety Arts downtown had a loading dock door, on a chain pulley, that opened into a parking lot. Behind was a skyline of LA. I had the idea that everyone in the lot should turn on their cars' headlights. So we had Donna McKechnie, flooded from behind by these lights, and downtown LA in the background. It was fantastic and didn't cost a cent. The audience went nuts during those days, over the moon. I don't think the theater community had a benefit that was comparable. Much of the audience was weeping throughout the show because they had lost so many friends."
Over the years, the group found more and more supporters and volunteers. Recalls Cook, "My hairdresser from
42nd Street
, Russell Smith, came to one of the early shows. He saw all these women with flat hair and said they were walking beauty violations. So he would come in and do everyone's hair. Then he got the makeup people to contribute."
"In the early days, [musical director] Ron Abel and I set the show up at the Embassy Theater downtown," Galligan says. "The show ran 5 and a half hours long. Intermission came at 11:30 at night. And yet it was a gorgeous show. [Betty] Buckley came out at 1 in the morning to sing her song. MCA did a recording of the show but they weren't even able to put in half of the songs."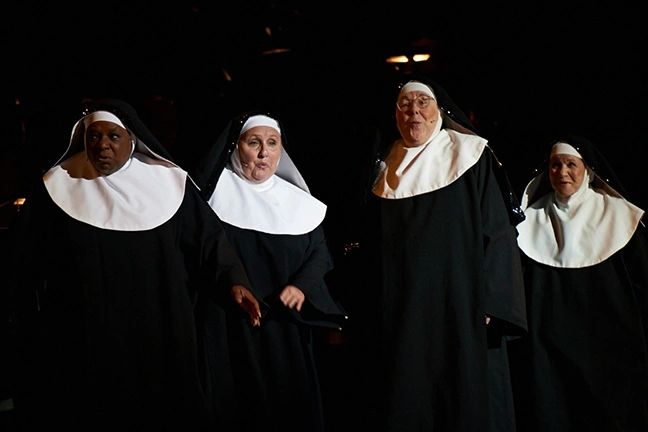 These days, lighting designers, set designers, choreographers, stage crew, musical directors, and stage management donating their time and resources. Even restaurants, including West Hollywood's Café D'Etoile, come to feed the cast and crew each year.
"The theater community is so much closer than the film community," Galligan says. "Because the rehearsal process is so long for a play or musical, everyone remains tight. So when you put out a call, they answer immediately."
"S.T.A.G.E. is special, because it's homegrown," Cook notes.
This is S.T.A.G.E.'s first time at the Wallis, which houses fewer seats than past venues. To make up for the fewer seats, the producers have added a matinee. "It's such a beautiful theater," says Galligan. "In some ways, it will be a smaller show, but in other ways it will be larger— elegant, but a little bit raunchy."
Each year, the program highlights a famous composer, such as Jerry Herman, or a musical theme, like last year's
To Broadway From Hollywood...With Love
. This year is the fifth time S.T.A.G.E. has chosen the works of Sondheim.
New Generations, Same Dread Disease


"Music has changed so much with the advent of
American Idol
and
The Voice
," says Galligan. "Audiences for S.T.A.G.E. used to come to see their favorite tunes of Jule Styne and Gershwin. But now there's an apathy from younger audiences toward the classics. They don't even know who many of the [golden era] composers are." But Galligan says he believes that Sondheim's music is different, that it speaks to multiple generations. "[Sondheim's music] breaks my heart. He understands so many emotions that we feel in a lifetime. I can apply many of the emotions evoked from the songs to the AIDS epidemic."
Cook adds, "The saddest thing, through the years, we began to lose part of our cast. That really brought it home. But now [the country has gotten] complacent [about AIDS]. The younger generation is cavalier about it because of the cocktail—a word that annoys me because it minimizes it and makes it sound so easy. For people with AIDS, it's not easy. I wish the younger generation would be more cognizant of the effects of AIDS."
"I feel sometimes the audience is dwindling," Galligan observes. "A lot of people feel that there's a cure for AIDS, and there's not. The cocktail is temporary relief for AIDS but not a cure. They've moved on, and AIDS is no longer the disease of the month. With the testing and the clinics, APLA is a wonderful organization."
The income from tickets to the event remains essential, supporting all APLA programs. According to APLA's chief advancement officer Charles Robbins, APLA helps more than 14,000 men and women with services annually—including HIV prevention; health education; free and low-cost medical, dental, and mental health services; food pantries; housing support services; nonmedical case management; benefits counseling; community forums; and nutrition education.
One thing is clear: The danger of AIDS is not a thing of the past. As Robbins notes, "HIV rates are increasing in young black and Latino men who have sex with men; nearly 60,000 people in LA County live with HIV today; and one-eighth of the people in the US who are infected with HIV don't know it. There is a malaise, which is why our prevention programs are so important."
As long as APLA's services are needed, S.T.A.G.E. expects to entertain and still raise important funds for the organization. "We're still in there fighting the good fight and hopefully bringing some joy," Cook says. "A few laughs never hurt, darling."
June 5, 2016
Carole Cook in the 2014 event
Jeffrey Scott Parsons and David Engel in a 2014 tribute to Fred Astaire
Terri White, Kathy Garrick, Mary Jo Catlett, and Marsha Kramer, 2013.
Photos by Chris Kane
Interview
The West of the Story

New Yorkers bring Rattlestick Playwrights Theater to LA, hoping to sprout roots.
By Bob Verini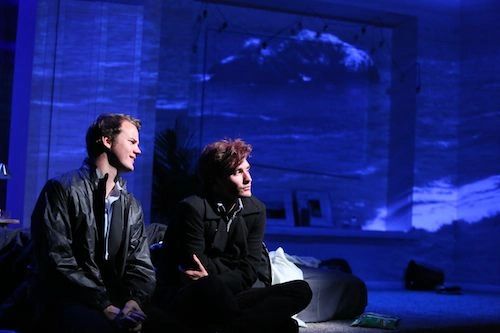 Maxwell Hamilton and Seth Numrich in Rattlestick Playwrights Theater's 2013 production of
Slipping
Photo by Ryan Miller/Capture Imaging

Ever wonder what our friends back East really think about the Los Angeles theater scene? You may not be surprised by the report of theater artist Daniel Talbott, who makes his home in the Big Apple and isn't one to mince words.
"When I'd tell people I was coming here to do a play, some would say, 'That's awesome,' but others would say, 'Why the fuck would you ever want to do a play there?"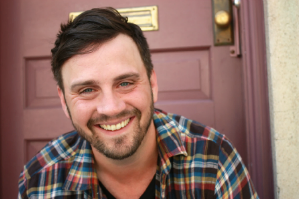 Currently directing his third LA production in three years, Talbott is in the vanguard of an ambitious new bicoastal theatrical venture that could shake up our town in truly exciting ways.
The undertaking is called Rattlestick West, and it makes its debut with Talbott's workshop of
What Happened When
, now running at North Hollywood's The Sherry Theater through Oct. 25. Under the leadership of artistic director David Van Asselt, the company hopes to stake its claim as a major producer of new work here by some of the hottest playwrights anywhere.
It's no idle notion, since over 21 years Rattlestick Playwrights Theater has fostered work by the likes of David Adjmi, Martin Moran, Lucy Thurber, Adam Rapp, Annie Baker, and Jonathan Tolins, whose
Buyer & Cellar
was a Rattlestick hit back East before it took the Mark Taper Forum by storm. As established as Van Asselt is in Manhattan, he has had his eye on the left coast for a long time, Talbott reports.
A Rattlestick artistic associate, Talbott was formerly its literary manager until a plethora of TV and film projects forced him to step away. He notes, "In L.A. you have a very supportive, über-talented, loving community where you can just do a play and it doesn't suddenly bring in the colossus of The New York Times, that public expectation that can put so much pressure on a writer. Here you just put it in a room"—The Sherry boasts about 30 seats—"and it's OK to fail. Whereas in New York, if you fail hugely, the play never gets done again."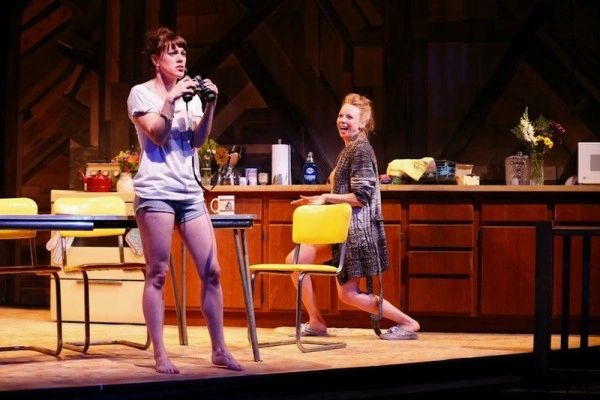 Sarah Shaefer and Samantha Soule in 2015 production of Thieves

Photo by Ryan Miller/Capture Imaging
Rattlestick's brand began to be familiar to Southern California audiences with Talbott's 2013 production of his
Slipping
, starring Seth Numrich at the now-deceased Lillian Theater, which was followed this spring by Charlotte Miller's
Thieves
at the El Portal.
Even more prominently, the company's 2014 co-production with and at The Theater @ Boston Court, Sheila Callaghan's
Everything You Touch
, walked off with five LA Drama Critics Circle Awards including the Ted Schmitt Award for local world premiere, and transferred to New York City earlier this year to continued acclaim.
"We still value our relationship with Boston Court and hope to keep working with them." But Van Asselt, says Talbott, "has been looking for a home of our own, a small little black-boxy place that could be very developmental, taking the emphasis off expensive production and focusing on new-play development."
The Sherry, on Magnolia in NoHo, just fit the bill, and by the playwright's description,
What Happened When
should serve as an apt tone-setter.
Kirsten Vangsness, at center, in
Everything You Touch
, Theatre @ Boston Court 2014
Photo by Ed Krieger

"Not to imply that I'm anywhere near these playwrights, but I'd say it's a little [Caryl] Churchill, [Harold] Pinteresque with some hyperrealism…. It started as a scene I wrote about the sexual abuse of two brothers by their biological father, and how men don't talk about certain things and what that can lead to." Over time he added two scenes to his two-hander, and he will be bringing it in in a taut 65 minutes.
"It's a claustrophobic, intense, simplistic play with a lot of stakes underneath it, hopefully. And I'm doing it with two of my favorite young actors: Will Pullen and Jimi Stanton." Pullen recently won raves in the New York premiere of Simon Stephens's
Punk Rock
, while Stanton, whom Talbott met at an Equity open call, has done four shows with him since.
"It's changing every day: We rehearse, then I rewrite, and the next day we try something new. And we're laughing a lot and telling a lot of jokes," says Talbott. A workshop production,
What Happened When
will not be available for review, and Talbott expects script revisions to continue throughout the eight-performance run.
After Oct. 25, whither Rattlestick West? Talbott reports that Van Asselt will depend on producers Scott Haze and Lukas Behnken to keep operations going at The Sherry, but "he'll be coming back out here every month or so." Tantalizing hints are dropped of works in progress or under consideration.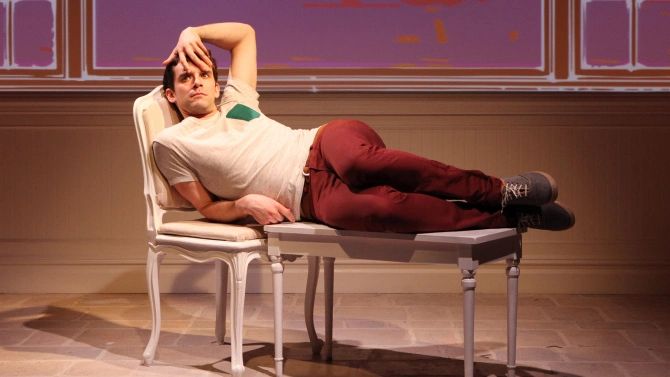 Michael Urie in 2014 production of
Buyer & Cellar
at Mark Taper Forum
"There's a Suzanne Vega/Cyndi Lauper musical about homeless youth. A Don Juan modern kind of YouTube thing with James Franco. And a new Lucy Thurber play, hyperrealistic, about poverty in rural Massachusetts. Also, I'm working on a new play for Rattlestick set in a Jack-in-the-Box, about someone using sexual power to get this kid to steal for him. It's pretty dark."
By his own admission, Talbott doesn't get much sleep. With several TV pilots and other commissions in the hopper, he continues to run his own Manhattan-based company, Rising Phoenix Rep, with wife Addie and colleagues Sam Soule, Denis Butkus, and Julie Kline. "I started it in 1999 as a small theater along the lines of the Magic and Eureka companies in the Bay Area: a small place for working professionals with an open-door policy as members for life."
Yet as established and happy as Talbott is as a New York–based artist and family man, Los Angeles keeps beckoning. "It's very heart-driven out here," he says. "You're not doing it because you want to win an Obie or an amazing Times review, and there's none of the glitz and glamour motivating it." He reels off a laundry list of companies whose work he's seen on his trips here—including Circle X, Rogue Machine, Celebration, and IAMA, whose production of Micah Schraft's
A Dog's House
he admired earlier this year.
"My experience with people here, Simon Levy [of Fountain Theatre] and Deaf West, all tells me they're just doing it because they fucking love theater. You all do it 100 million percent because you love it. And I love that."
October 15, 2015
Interview
The Odyssey of a Lifetime
Ron Sossi recalls the road he traveled to become a fixture on the LA theater scene.
By Bob Verini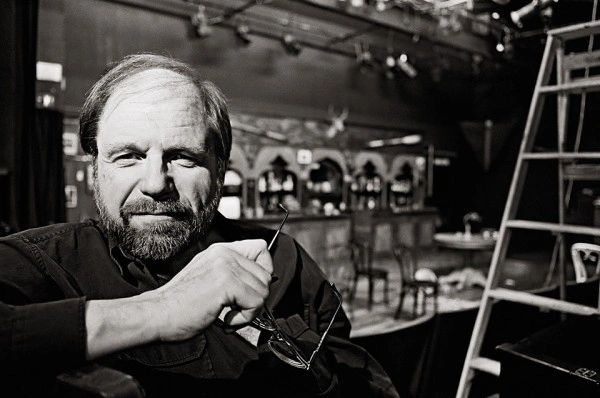 Ron Sossi, founder and artistic director of Odyssey Theatre
Photo courtesy Odyssey Theatre


Ask theatergoers in Los Angeles to name one of the best places to see a production, and most will name Odyssey Theatre among their favorites. Ron Sossi founded it in the late 1960s, and throughout the years he has remained its artistic director. Today, the Odyssey occupies an iconic blue building on Sepulveda Boulevard in West Los Angeles, housing three 99-Seat theaters, where theatergoers can see classics, world premieres, musicals, solo shows—anything, Sossi says, that is "very exciting" and "extremely interesting."
Bob Verini interviewed Sossi by telephone in June 2015, in the midst of Odyssey Theater's 46th season.
Bob Verini:
How did you come to form the theater, and how does it operate as an organization today?
Ron Sossi:
Ironically, it was originally formed out of frustration. We make plans but life happens anyway. I found myself now 46 years later running a theater, which isn't necessarily what I would have planned. I came out to Hollywood, to Los Angeles, to go to UCLA graduate film school from the University of Michigan. After I got out of film school, I wanted a job. In those days, young directors—[directing] is what I was interested in—were not very much in vogue. Unless you were at least 30 years old, nobody took you seriously. It's kind of the opposite today. It was very difficult to get any kind of opportunity to direct, particularly when it was the era of film and not videotape, which is so much cheaper now.
I tried to get any kind of job I could. I finally went in as an assistant to a producer on a series. I later became an executive at a network and then after that an executive at a studio, really riding herd on a number of TV series I was assigned to. And that was kind of interesting for a while. I did it for about six years. About midway through that, I really got frustrated because I wasn't getting any closer to directing. Out of that frustration, I started a theater. I started it with my ex-wife's acting coach. We began this theater in North Hollywood, starting with classes and with the intention to produce. And as that captured me more and more, as I became more and more interested in what was going on in the world of theater—I was very influenced by the Polish director Jerzy Grotowski and also by the work of Joe Chaikin in New York. As that focused me more and more, finally I bid goodbye to the industry and decided to spend full time doing theater.
We actually began our first productions at a little storefront in Hollywood—the seedy end of Hollywood Boulevard between Western and Vermont—at an 81-seat house that had been a spiritualist church. After we left, it became a porno theater. We started in '69 and we were there through '73. In '73 we found a larger building in West LA, a warehouse, where we moved and created one theater, ultimately creating three theaters in that space. That was at Santa Monica [Boulevard] and Bundy. We were there for 14 years. Then the building got sold out from under us, and we were kind of paid off to leave early, to allow the landlord to break the lease. We used that money to convert the building that we eventually found, that we're in now, at Sepulveda Boulevard near Olympic. The theater began as a very tight, small membership company. Everybody paid, as I remember, $25 a month dues. We all had to do everything. I think we had 12, 14 members in the company. The idea was to continue working with a very tight ensemble.
The Serpent
[pictured] was our early show, as was
The Threepenny Opera
.
Threepenny Opera
ran for 14 months, which was a very long run. People would call and say, "Okay, we saw
Threepenny Opera
, we loved it, when is your next show?" We would say, "We're still doing
Threepenny Opera
." So it was very hard to build an audience. We were just doing one show at a time over a long period of time.
The Serpent
ran for eight months. So we decided we needed to have a larger company and be able to produce more-frequently. That's why we went to the second building, where we could have three spaces. If we had a long run, fine. That long run could continue, but at the same time we could open other projects with other members of the company.
That set us on the season path, where we would do a season of six to eight plays. That continues today. We didn't want to fall into the mold of just doing a play and rehearsing for a short period and running it as was the norm in the regional theaters. We wanted to be able to develop new work and develop projects that were long term.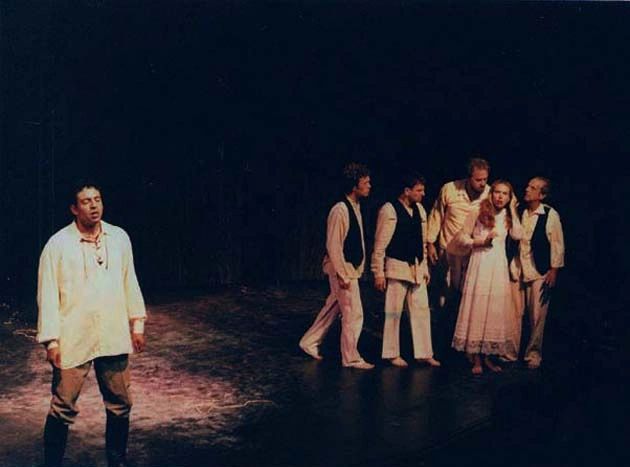 The Faust Projekt
Photo by Yevgenia Nayberg (costume designer)

So a number of years into this process, we formed a group called the Koan, which is still the Odyssey Theatre but is a sort of unit within the Odyssey of Koan members. That group was designed to pursue my interest, which was metaphysical subjects. And often do it over a long period, so we would develop works. We did such things as
The Faust Projekt
, our own version of Faust. We did an evening of Kafka. We did an evening that explored the Buddhism,
Buddha's Big Night
. And so forth. That group continues to exist. It does maybe one show every year and a half.
[The Odyssey] functions as a season. We do six shows a year now. We've been through kind of every structure you could imagine. We were a dues-paying membership company, where actors had to do work hours, as happens in most membership companies in LA. But very early on, I was determined to get us out of that mold because we were limited to 99 seats and couldn't pay actors any reasonable amount of money. We at least wanted to get to the place where they weren't paying dues and ultimately where they weren't doing work around the theater other than being actors. That was a big priority. We tried to professionalize the staff, a small underpaid staff, which we have today. Still, the actors do not pay dues. They don't have to do anything around the theater.
Verini:
That's the progression every company hopes for, but you've taken it beyond that to, in my opinion essential, an resource and crown jewel, and I think it's partly because of everything you've talked about and also because the Odyssey is during the year also home to co-productions and guest productions and outside rentals. Doesn't that help with the variety, as well?
Sossi:
Of course. It's also not only a desirable thing to get that variety in there, but it's also a necessity, because with the small staff we have and the company we have, to produce more than six shows a year would really be burnout time. We're always at the edge of burnout anyway, but six is plenty. To keep three theaters filled, you can't do that with six productions a year. So we do invite other companies in as co-productions, sometimes. At other times, we just rent the theater, and we rent it at a modes rate—all we want to do is cover our overhead.
And then we bring in companies from Europe, at times when that's possible. That's always a financial burden that makes it impossible most of the time. But sometimes we'll find foreign companies that are either funded by their governments or they're coming here to perform maybe in the University of California system where their costs are already to a large extent paid for. So we've had German companies, Polish companies, British companies, Finnish companies, South American, and so on, through the years. We really like to do that. Being in America, it's very difficult for theater people, theater audiences and theater artists, to be exposed to what's happening, the state of the art, in world theater. If you live in France, you buy a train ticket and you hop across to England or to Germany or wherever. You can see what's going on. Here, being isolated by oceans, that becomes extremely difficult. So anytime we can have an opportunity to bring in a company, we do so. And then co-productions with local companies, with New York companies, and then rentals.
Verini:
To those who haven't been to the Odyssey, what's the vibe like on a given night or weekend afternoon? What will somebody who encounters the Odyssey for the first time confront?
Sossi:
It's usually pretty exciting because we have one central lobby that serves all the theaters. It also has an outdoor patio where people can go out and sit at little tables and have a drink or sandwich. Because there are often three productions playing at the same time, not always, but often, you have an audience of up to 300 people milling around, waiting for the shows to begin and kind of being exposed to the audiences of the other two theaters, so there's a lot of talk about, "Did you see that?" or "Oh, you've got to see that."
Now we're doing a production of
Oedipus
called
Oedipus Machina
. And somebody might have come to see the play we just closed, called
Sunset Baby
, which is a contemporary, naturalistic, African-American play. Well someone might have come to see that and seen the poster or seen the reviews or talked to audience members who were going in to see
Oedipus
. Maybe they never would have thought of coming to see
Oedipus
. But because they're in the lobby, and because there's a buzz, and there's sort of cross-fertilization, they may very well end up doing that.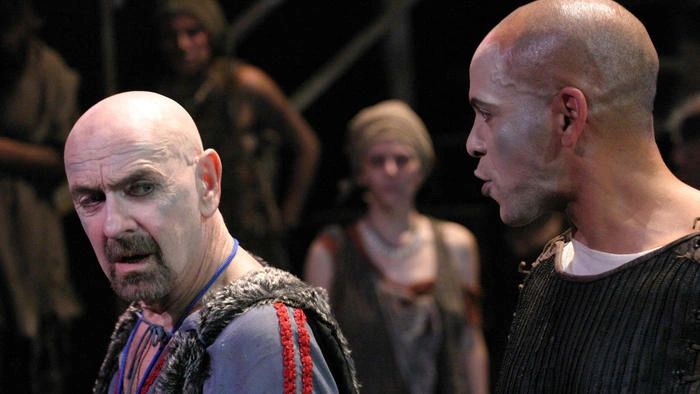 Martin Rayner and Joshua Wolf Coleman in the current production of
Oedipus Machina
Photo by Enci Box


Verini:
You directed
Oedipus
. How do you go about deciding what you will direct, and what led you to this project in particular?
Sossi:
Well, people often say, "Why do you pick what you pick?" I pick what we do for the Odyssey as a whole, not just myself as a director, with a certain mind to a kind of variety. It usually comes out to a certain rule of thumb where we do one-third classically oriented material, hopefully that we will treat with some kind of innovative new approach; one-third of new plays, either brand-new or maybe the second production of a play; and thirdly, the best stuff that seems to be coming out of the international theater world. We might do a very interesting British play that was just performed in Britain, and so on.
In terms of my own, personal tastes, I can't tell you. I tend toward things that are either very theatrically exciting in terms of form or style, and/or very exciting content-wise. Sometimes it's only one, sometimes it's a very exciting naturalistic play with a subject matter that's rather explosive. The form in that case might be very conventional. But the subject matter is extremely interesting.
Verini:
This new project sounds like it touches all those bases. It's got some of the most important existential questions, and I think you found a pretty exciting metaphor for it.
Sossi:
I always wanted to do
Oedipus
, and I can't tell you why except that it does, as you say, address very metaphysical questions: the ideas of fate and destiny, and what are we doing here, are we acting of our free will or is there something else controlling us, either on the outside as the Greeks believe or our unconscious urges. The play has always fascinated me. I found a marvelous new translation, by Ellen McLaughlin, and also had a notion that because of what the Greeks believed—that we are controlled by our destiny or our fate—I started working with the metaphor of a giant machine onstage, that would sort of grind the events of the play out and reveal the characters. The characters would sort of be spurted out of the machine as they were needed to conduct this sort of free-range fate-oriented spectacle.
That machine idea was the central metaphor. As the piece developed, I also became very interested in a couple of other ideas. One is the idea that
Oedipus
was actually the story of Akhenaten, the pharaoh of Egypt. There's a lot of evidence that seems to point to that. That was kind of fascinating to me. I didn't want to do it as an Egyptian setting. That was a little bit on the nose. But I did start to want to do it as a more abstract ancient culture, not saying it's Greece, not saying it's a place of white stairways and white togas, but rather some kind of ancient undescribable civilization.
And then the other idea that came into it is my fascination with this idea of ancient aliens—that perhaps a number of our cultures have been seeded way back by interplanetary visitors. There's a lot of fascinating stuff about that. And so the show is not
Star Trek
, and it doesn't suggest a science-fiction approach, but it has some subtle influences that suggest that the story is happening amidst a royal family that is a descendent of these kinds of beings. People of the land are really more endemic to Earth. So you have a chorus that is earthbound, and you have a royal family that has the seeds of perhaps some other heritage. And that became a fascinating idea, and that's what we pursued. And it helps illuminate the play, I think, in many, many ways. So that was fascinating both as content and as form, as I was talking about.
We have a piece coming up, a classical piece, which will be rather traditional in form; although, Bart DeLorenzo is directing it, so it won't be totally traditional. It should be quite exciting. It's a comedy,
The False Servant
, by Marivaux. And then we have the inimitable Steven Berkoff of Britain coming in to direct O'Neill's
The Hairy Ape
, one of my favorite classic Americana plays. We're doing a revival of
Awake and Sing
, by Clifford Odets. It's kind of a very mixed bag. We've always tried to be very eclectic.
We really like the idea that our audience doesn't quite know what to expect from us, that they can come one week and see a heavy naturalistic piece about explosive stuff, like
[The] Chicago Conspiracy [Trial]
, or
Tracers
that was originally developed by Vietnam vets who were members of our theater. And the next week, they can come and see a Brecht piece. And the next week they can come see a silly satiric musical. And the next week, they can come and see a heavy metaphysical piece that has a lot of style and innovation to it. The idea of keeping the audience on the edge and letting theater be an event has always appealed to me, so it's not just another play. You don't know what's going to happen. Of course that's hard to maintain sometimes, over six productions a year. But that's what we try to do.
June 15, 2015

Knowing the Score
Songwriter Michael Patrick Walker explains a bit about putting the music in musical theater.
by Dany Margolies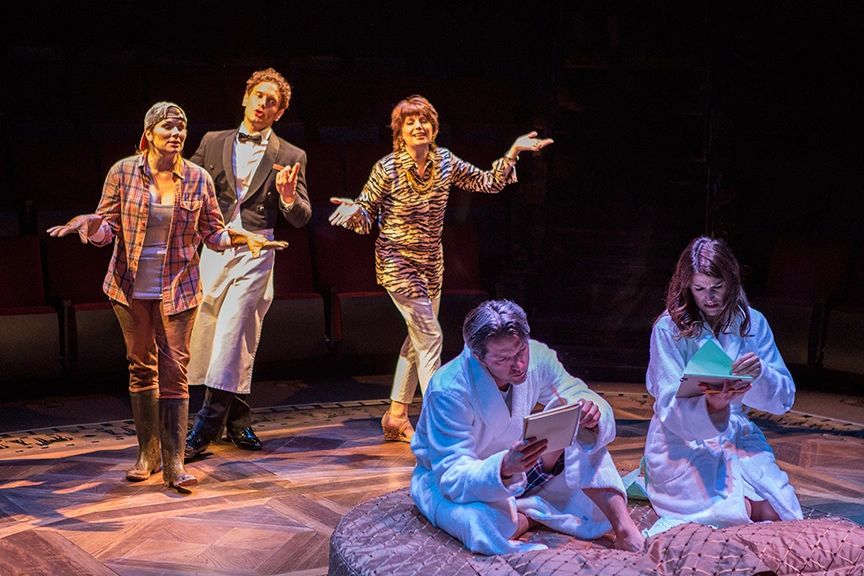 Heidi Blickenstaff, Eric William Morris, Beth Leavel as Rhoda, Jon Patrick Walker, and Nicole Parker in
Dog and Pony
Photo by Jim Cox

Michael Patrick Walker lives in a time and place very different from that occupied by Cole Porter, but the career Walker chose for himself very much follows in those exalted footsteps. Walker is a songwriter, working in musical theater, responsible for the songs that make the whole world sing—or at least they currently make The Old Globe sing.
Co-creator of
Altar Boyz
in 2005, he later joined forces with
Peter and the Starcatcher
's writer Rick Elice to create
Dog and Pony
, now in its world premiere run at San Diego's Old Globe theater, directed by Roger Rees.
It's romantic comedy about a successful screenwriting team. His marriage falters, she's single, and of course the audience finds out if romance between the two is possible.
To find out more about the art and skill involved in being a musical-theater songwriter, we spoke with Walker by telephone on his day off from rehearsals for
Dog and Pony
.
As a child, did you write songs?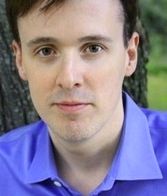 Michael Patrick Walker
: I did. I don't know if I ever wrote them down. When I was 4, I approached my mother and said, "I want to take piano lessons," out of the blue. They rented a piano for two weeks, figuring that's how long I would stay interested. They still have that piano—a rent-to-own thing. I don't know what sparked that request and what it is that clicked. I studied piano and would make up little songs.
Eventually you went to Carnegie Mellon University. Did you study music there?
Walker
: I did not. I had been studying as a pianist privately all that time, and my piano teacher was encouraging me, but at the time, if you were going to study music as a pianist, you pretty much were studying to be a classical concert pianist. Which is a wonderful, lovely thing, but you really have to love to go into that for a living. It's a very difficult thing to do, and it's a very lonely existence. It wasn't something I felt strongly enough about. And by then, I had been doing so much theater; that was where the music had taken me. That being said, at Carnegie Mellon, it's a very conservatory atmosphere, so there really wasn't a way to be an undergraduate. You could be an actor, a singer, an instrumentalist, but there wasn't a cross-discipline major that allowed that. I also considered being doctor and a scientist. So I ended up going to Carnegie Mellon for mathematics and computer science, and doing so much theater and music work that I was often being pulled in six different directions at the same time.
Had you become involved in theater in high school?
Walker
: Yes, and again it was one of those accidental situations. I played for all the choirs. I was in junior high, called middle school in Pennsylvania. High school had recently revived their musical theater program. They weren't to the point yet where they were doing a full orchestra with shows, so they were doing maybe piano or two pianos. When I was in eighth grade, they were going to do
The Sound of Music
. There's a wonderful two-piano version of the show that was licensed. They had an adult music director and needed somebody to play the other piano part. Knowing I had this skill, the choir director said, "There's this guy, he's been playing for me for several years." That was my first exposure: playing second piano for
The Sound of Music
. It opened my eyes, a way to take music I'd known for years, but also to tell a story with music, lyrics, book scenes. Sitting there, playing the show, understanding, was the beginning of that. That method of using my musical skills and talents to tell a story.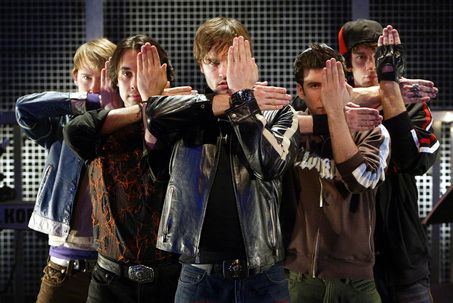 Those are the two words I was going to ask you about: talent and skill.


Walker
: You can make this analogy with actors as well. You can get a robot that could play the piano, you can have a player piano, where you can program the exact time each note should be pressed, and how long each key should be held, and you will hear a song. And that, in a way, is skill. You have to have that. If you just have that, it's the notes, and that's about all it is. The talent comes in how you interpret it, what feeling and emotions you put into those notes when you play them. And it's not enough just to have that, either. To do anything in the arts, you need both—to play, to perform, to write, even to do something people think is not a creative endeavor, but they're wrong, which is being on the crew: You have to have understanding of the timing of when the curtain needs to go out. The director can say, but if you aren't thinking what the storytelling is, the curtain jerks out. There are people who have one and not the other—they're very skilled, but they don't have that emotional connection, and people who have a very strong emotional connection but not the skill to fully realize it. That's why it's so exciting when you see a performer or a show, and you see both come together.
How do you get started on a composition, whether a full musical or a single song?
Walker
: I wish I knew. That's something I still discover on case-by-case, show-by-show, song-by-song, sometimes measure-by measure basis. As far as a show goes, if you look at the big picture too soon, you're going to crawl back under the covers and curl up into a ball. It's too daunting. So you have to have that, "What's the story, the general idea?" That's where I have to start. What kind of story are we trying to tell? Who are the characters? What are the plot points? Then you can go, "Okay, boy's going to meet girl, girl's going to break up with boy, then they're going to get back together." Then you can look at it and say, "I have an idea for what she could do when she breaks up," and maybe that's the first kernel that you start to realize, and you start to play around with the melody, musical feel, lyrics. In some cases, when the show is done, that initial song will have been rewritten or cut. But that was the in, the foot in the door to the whole story. It's rarely the first song in the show. You find something and go, "What's speaking to me, what's calling my name?" Then for a specific song, I mostly write music and lyrics together. On rare occasions, I have collaborated on a song, but because I write them together, I don't know how it all happens. Very often they come at the same time in my brain, with the piano, sort of riffing on things. And then once you get a little piece of it, it forms. "Okay, what's the journey of this song? Where are we starting, where are we ending?" Then there's the actual work: scratching things out, rewriting. And, hopefully, in the case of musicals, a couple of years later you have a show.
How do you avoid "borrowing" from existing melodies? Is there a way of checking?
Walker
: Knock wood, it hasn't happened to me frequently. There are only 12 notes from C to C, so in theory all of the combinations have been done. But you can listen to almost anything and find three intervals, and think, "That's something I've heard." Some if it is, you can't worry about that too much. Of course, if you find yourself writing something and realizing it's eight measures of another song, that's a problem. That hasn't happened to me very often. It's just a matter of there's so much involved in a melody. It is the notes and their intervolic relationships, but it's also the rhythm, feel, vibe, lyric. There will be little things that sound like something else every now and again, but that doesn't tend to be a problem unless they're exactly the same thing. If you're going to write something that sounds exactly like "Comedy Tonight" for eight bars, that's a problem, and you have to make sure that doesn't happen. But the good thing is, because you're writing and creating, you might hum something and go, "Oh yeah, that's a great tune. That's because it was written 20 years ago." Once in a blue moon I have found myself questioning when I've written something, and four weeks later, when I go back to it, I realize it's so familiar to me, and I realize it's because I wrote it four weeks ago.
Do you do your own orchestrations?
Walker
: Not typically. I did one album called "Out of Context," all but one track of that. I am what I would consider a competent orchestrator—I can do it. When at all possible, I will have someone who is much more skilled and that is one of the things they do. For
Dog and Pony
, the amazingly talented, Tony Award–winning Larry Hochman is doing the orchestrations. He was the first person I called, when we knew we were doing the show. He had orchestrated one or two things of mine in the past. To my great good fortune, he was available and excited about doing it, and he's here in San Diego as we get ready for the first preview.
Are you told in advance you're writing it for a certain number of instruments or combination of instruments? Or doesn't it matter to you?
Walker
: When I'm writing, I hear whatever sound I'm going to hear. You can't think about that because it would box you in too much. That being said, orchestration is a very collaborative form. Whatever the orchestrator does, we go through it. "Here maybe instead of soprano saxophone, it should be a tenor." There's a back-and-forth collaboration. The actual instrumentation is a point of discussion and negotiation. For
Dog and Pony
, we'd never done the show before, so this is the very first time it's been orchestrated. This version is very true to the score. It's also a world premiere, so it's not a 20-piece orchestra. I don't know that this show would ever call for a 20-piece orchestra. It's not that kind of show. It's one of the more business clashes over creative issues that happens. Usually you come up with something that works.


So this is not a 20-piece orchestra because it's only five-actor musical?
Walker
: It's a five-actor musical, and you can do a five-actor musical and have a gigantic orchestra. There's no rule that says that's not the case. This is more a matter of style. That being said, if you're doing
I Do, I Do
, and you've got two people on the stage, and that's it, if you had the London Philharmonic playing the score, it's a little bit of a mismatch. But, there's a lot of room in there. You could do a small show with piano only. You could also do a nine-person orchestra. It all becomes a matter of what's the right fit and feel. Here at the Globe, we're doing the show in the round. That's an additional set of circumstances. With five actors on the stage, if the first time they sang, you heard 65 strings, it would be a little confusing. In the end, it comes down to the score. If this score were an old-style Rodgers and Hammerstein score, where you want to hear that soaring sound, that's what we'd go for. It's not that. Nor is it a rock-pop thing. It's in that middle ground: contemporary musical theater, pop influences, and traditional influences. And that lands you with an orchestral sound. You have a drum kit, but you also have a ballad with flute that you wouldn't necessarily get in, like,
Rent
.
How have you first met your collaborators? How did you meet Larry, for example?
Walker
: I wrote a piece that is part of the Radio City Christmas Spectacular a number of years back. The music director said to me, "I don't know who would orchestrate it. Do you have any thoughts? Somebody who might be good with this style?" And both the music director and I said Larry Hochman would be good. There are not that many orchestrators working in musical theater. So you go to a show and you hear people's work. As a composer, I'll take a look and see the instruments they put in and notice, "That's really clever," and "They really support the storytelling with their instrument choice." So I've been a fan of his for a number of years. So when he did a song I wrote for the Christmas Spectacular, I got to meet him there. He did a fantastic job and really got what I was going for. The blanket job of an orchestrator, I think, is to take the intention of the composer and make it even better. You want to keep going in that same direction, and add the colors, and add the lines of different instruments that build on the original song if someone just plays it on the piano. Larry does that brilliantly. He gets inside what the character's doing on stage in this number, and that affects his instrument choice. I won't give anything away about
Dog and Pony
, but there's a moment in the show that is a difficult moment for a character, and he's using a piccolo, as opposed to a flute, which has a similar but a warmer sound. We're used to hearing a piccolo at the top of John Philip Sousa marches. Here it's used in a flute register and has a very cold sound, whereas a flute is warmer and happier. I don't think anyone in the audience is going to think, "Aha, the piccolo made me feel that way." But they're affected by the instruments they hear in every song.
How did you get picked for Dog and Pony? Did you know Rick Elice before this?
Walker
:
Dog and Pony
is one of those sadly unique situations. It's not based on anything. It's not a producer-thrust project. It's something Rick and I came up with and began writing on our own, without knowing anything other than it was a story we were excited about and interested in telling. Later on, The Old Globe read it and was interested in producing it, to our great fortune.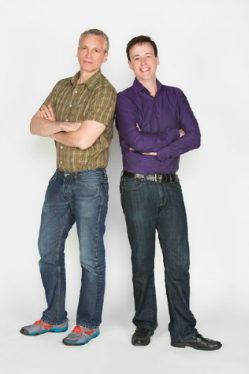 But the actual way we first met: There was a time when Rick and I shared the same agent, and I had just seen
Peter and the Starcatcher
at New York Theatre Workshop before it moved to Broadway. I loved it. At the same time, there was a horrible movie, which I will not name, that I remembered vaguely from years ago. And I thought, "It was not a great movie but might actually adapt well into a musical." My theory on adapting movies is that there's nothing inherently wrong with it, but you should do it if there's a reason. My benchmark on that is
Little Shop of Horrors
. So I remembered this movie that I won't name, and I thought, "Rick has the exact right things." I asked to meet with him, and again to my good fortune he was like, okay. We had coffee. We watched the movie. For about the first 10 minutes, we were looking at each other, and we realized the movie was much worse than I remembered it, and neither of us was much interested in making it into a musical. So the DVD went back in my bag, and we sat and talked for three hours about what kinds of stories and themes and characters and music was interesting to both of us. That conversation led to the very beginnings of what became
Dog and Pony
. It was a very fortunate and kind of accidental way we got into writing it.
We spent about two years working on the basic draft of the show, both of us going off to do other projects and taking a little break and coming back. When we had it to a point where it was ready to be seen, Barry Edelstein—the artistic director for the season that was just ending at The Old Globe—read it and was immediately interested in doing it. Again, to my surprise and joy, they literally said, "We want to do it." They didn't say "Let's do a reading, let's develop it."
You did a reading in the fall. Did you ask for it?
Walker
: It was sort of mutual. It had already been announced that we were doing the show for sure, but one of first things we said to them was, "That's fantastic, but we'd literally sit in his living room and read the parts to each other." You can only learn so much doing that. You need actors. You need to be able to sit back and see what works and what doesn't. They were perfectly happy and onboard, but the Globe and we were like, we should do a reading in New York because that's the opportunity to put it on its feet at music stands and go, "This character we need to fix, we need a new song here, this plot point doesn't really work."
The reading was Nov. 1. Rick and I got back together and said, here are the things that didn't work. And if we didn't learn those things until we got here, it would have been too big of a task in the amount of time we had to make those changes. And all those changes we made—there were two or three completely new songs and many, many new scenes and plot point changes that happened after November. And then, once we get here, rewriting as you see actors doing it. We replaced about 10 minutes in Act 2, just in the past four weeks.
Can you tell us specifically what got changed in Act 2?
Walker
: Without giving away anything too specific about the plot: As the show evolves, character traits will change, and sometimes they're big sudden changes and sometimes they morph over six months as you're writing. There was a sequence in Act 2 involving most of the characters in the piece. There was a scene that led into a song about how the two main characters had changed and taken on each other's personality traits based on something that happened to them. That's not untrue—there's still shadings of that in the show—but it had become something that was not really a big plot point. So when we did the show on its feet, top to bottom, in the rehearsal, Barry and all of us were watching, and as we discussed it later, he said, "When we get to that chunk, it feels like the plot isn't moving forward. As Rick and I talked, it became apparent the things we were dealing with in that song were no longer as important as they used to be. So despite the fact that we had a week left before going into tech, the right answer was for Rick and I to hole up and change that, and that's a brand new song and brand new scene that lead into it, and now it's about something that forwards the plot into the final sequence of the show—as opposed to something that was harmless. By the time you get halfway through Act 2, you don't want harmless. You need something that will advance the plot.
What are you noticing about your work: trends, growth, consistencies?
Walker
: The thing I notice the most: I keep saying, "telling the story." I absolutely do and can write songs that are like "Shipoopi" in
The Music Man
. Perfectly lovely song, but in the end it's just a big dance number and there's nothing lyrically there. I have gotten into the idea that songs are just as important—the lyrics, the character interactions—they're as much of the storytelling as the book scenes. There are musicals where, if you're an audience member who, when the song starts, clicks your brain off and watches the dancing, you can still watch the show. I'm not so excited about that kind of musical, at least in this point of my writing career. I'm more interested in songs that are fun and funny and tuneful but also very much forwarding the plot. In
Dog and Pony
, there are a lot of songs that are extensions of the characters and the scenes that come before them.
How do you know when a music director is good?
Walker
: That's a tricky one. The job of the music director, they are different from orchestrator, but their job is to take the vision of the composer and work with the actors to achieve that. It's a very collaborative form. One song works one way on an actor and another way on a different actor. The music director is the composer's representative on the ground. They're the person there every day, conducting or playing the show, maintaining the musical aspect of the show. Other than the stage manager, the music director is the person in the running of the performance who has the most control over the pacing and timing, when a song starts relative to the line. You have to breathe with the actor and know where does the cue fit, do we need to go a little faster in this show because the intensity is calling for it, or slower because actor is doing a slow burn today. It's back to skill and talent. You have to have that connection to the story and be dialed into parts of the show you might not think a conductor has to be dialed into. Scenery coming on and off, timing of lines, the emotional arc of characters—for a really good music director to be really good, they have to be tied into all of that, at the same time being true to what was written.
Who in composing today is overrated, who is underrated?
Walker
: I'm going to get in trouble if I answer the "who is overrated" question. And "who is underrated" is tough, too. Much like an actor can get typecast, it's almost never because the actor doesn't want to do other roles. It's that people sometimes don't have an imagination. For composers, it can be the same thing; we just have a little more power, in that if we want to write something different, we can. I take it as a case-by-case basis. I go see some writers, a specific show by a certain writer, and I don't care for it. But I'll see another show that they wrote, and be like, "Wow, I really enjoyed that." What's tough about writers saying "overrated" and "underrated," by the very nature of being a writer, anything I see onstage, odds are I would have written it differently. Not because I would write it better or worse, but because the definition of writing is that I chose words and notes and rhythms and musical styles and tempos that feel organic and come from me. Everybody will bring different choices. It's hard, when you're a writer, to watch a show and disconnect the writer brain and just use the audience brain.
What was the last new musical or new opera you went to, and what were your thoughts?
Walker
: I'll be general and specific. I saw a number of things from this season, before I came out here. I think I'm always impressed by shows that know the story they want to tell, and everything is in service of telling that story. That's separate from whether I like the show or not. I can dislike a show but go, "They were true to the story they wanted to tell." The score, acting, direction, design, everything was in service of telling that story. I didn't care for it, but that's okay. But when I see a show where the book seems disjointed from songs, the set design has strange elements, the actors seem to be in different plays—were those people ever in a room together? Those are the things I come out frustrated by, especially if it's a Broadway show. All the money and time and energy that went to make this show happens, but it doesn't seem like everybody was on the same page. The director and writers, starting with those, depending on the collaboration, if they're not on the same page, truly none of the rest of this matters, because nobody else has a chance.
I've been fortunate with
Dog and Pony
: There's disagreements, there's finding your way, but as long as you're true and straight with that, you've got a shot at making something good. There's a separate issue of whether people love it or don't. But that's what I respect most when I go to see a show. They told the story they wanted to tell, and they were really unified in a collaborative way.
Interviewed on May 26, 2014

Michael Patrick Walker
The cast of
Altar Boyz
Jon Patrick Walker, Nicole Parker, and Eric William Morris in
Dog and Pony
, photo by Jim Cox
Rick Elice and Walker, photo by Jim Cox
Beth Leavel, Nicole Parker, Heidi Blickenstaff, Jon Patrick Walker, and Eric William Morris in
Dog and Pony
, photo by Jim Cox
Dog and Pony
. May 28–July 6. The Old Globe, 1363 Old Globe Way in Balboa Park, San Diego. Tue-Wed 7pm, Thu-Fri 8pm, Sat 2pm & 8pm, Sun 2pm & 7pm. (619) 234-5623.
www.TheOldGlobe.org
Moving Forward, Coming Back
Veteran actor Deborah Strang takes on an iconic role at the theater she has made her home for life.
by Dany Margolies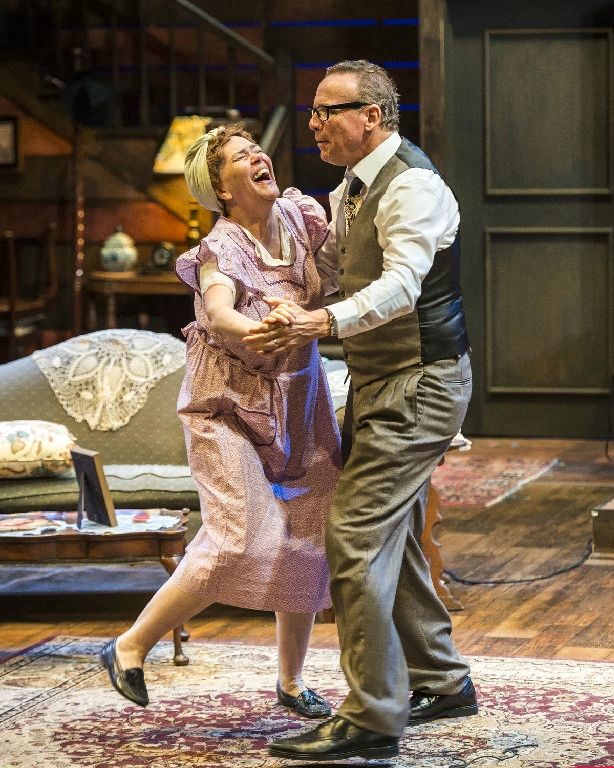 Deborah Strang and Geoff Elliott,
Come Back, Little Sheba
at A Noise Within
Photo by Craig Schwartz

If you've been attending theater in Los Angeles for the past two decades, you've undoubtedly seen work at A Noise Within. And if you've been to ANW, you've undoubtedly seen Deborah Strang on one of its stages, in one of its very many productions of the classics.
Strang holds a BFA in English/speech/music from Emory & Henry College and an MFA in dramatic art from the University of North Carolina at Chapel Hill. Having landed in Los Angeles, she became a member of ANW (you can read how and when, below) and has worked with its artistic directors, Geoff Elliott and Julia Rodriguez-Elliott, for the past 22 years.
Currently she stars in William Inge's
Come Back, Little Sheba
, as Lola, the iconic disappointed-in-life middle-aged housewife, married to the alcoholic Doc. Lola lives vicariously through their young boarder and pines for her own more-daring younger years, as well as the return her long-lost dog Little Sheba.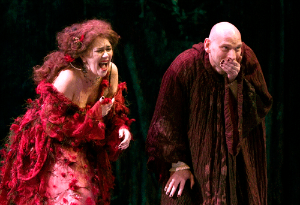 What's the difference between lying and acting?
Deborah Strang:
I think of it less as lying and more as pretending: having the imagination to pretend what if. What if I were a middle-aged woman living in a Midwestern city and in a marriage that was not what I had envisioned for myself, and not being the person I expected to be at this point in my life. So when I do the what if, then everything takes place after that, hopefully as the text intended. So, if it's a lie, I make myself believe it so thoroughly that it's no longer a lie. I believe my own story. Not psychotically, I hope. It's also storytelling. So it's a story you know, and you want to tell somebody else. That's not a lie; it's just telling a story in the best possible way for your audience to understand it and get it.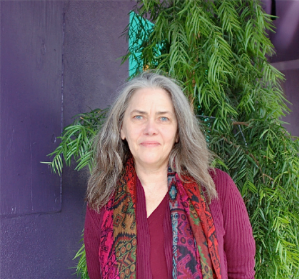 How did you learn all this, learn to act?
Strang:
I had a rich imagination as a child. I was one of five siblings, and I was right in the middle, and in my fantasy world I was adopted by very rich people, and someday I was going to be discovered. I was one of those kids—like Inge, he did plays in the barn with all the neighborhood kids. We did it in our garage, had a curtain, sold popcorn, I was the director, lead actor, producer. I would be what is called a bossy little girl.
At what ages?
Strang:
At 6 or 7 to 12. I was the dreamy kid. My family made fun of me because I was always daydreaming or in my own little world. It's not something I'm proud of saying. I would have liked to have been thought of as the smart one or the interesting one.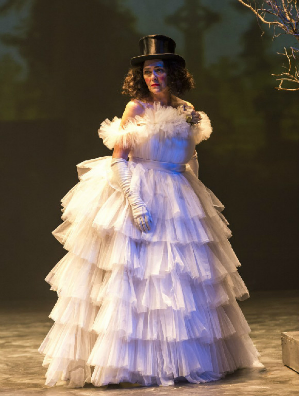 After that, did you ever go through a self-conscious stage or a stage-fright stage?
Strang:
I'm going through that now. That doesn't go away—which is why sometimes I'm more nervous in an interview or public speaking than in an acting forum. With acting you get to rehearse and somebody else is speaking and you're interpreting them, and you have your lines memorized. Deborah is not nearly as interesting as the characters she plays.
And then you studied acting.
Strang:
I did. Undergrad, I had planned to be a social worker. Kennedy inspired me. When I went to grad school, it was performing arts. But I did a lot of plays [undergrad].
What did you think you were lacking when you decided to earn an MFA?
Strang:
I don't know that I thought it through quite that clearly. I had graduated from college, met a man, we got married very young, he was at the University of North Carolina, and I went there with him. I entered the MA program; I did not get accepted to the MFA, and by the end of that end of year, I was accepted to the MFA program and went on to get the MFA. I walked through an open door and ended up there. There were so many things I didn't know, and so many of them just had to do with growing up. I came from a small town. I didn't have any training. I had a lot of experience in theater, but if I didn't feel it, I didn't know how to create it. So I learned a discipline. I learned how to create.
Did you audition to get in to the MA or MFA programs?
Strang:
I auditioned for the MFA and didn't get accepted. So then they did accept me in the MA, and at end of the year, I had been in a number of plays, and [the MFA program] offered a place to me. So after they'd seen my work, they decided I'd improved.
Is there an aphorism or one particular lesson you learned there that you thought of this week during rehearsals?
Strang:
I have learned more from teaching than I ever learned from taking classes in my MFA program. I look back at that now and think, "Oh that's what my teacher was talking about." But at the time, I was very young, and I wanted to feel everything. It was all about me. I have learned since then that it is so little about me and so much more about the story and what the author is saying and what the needs of the audience are, not that I pander to an audience or play for laughs. I can emote all I want to, but if I don't deliver the story, they're not getting anything. And listing to my fellow actors and trying to reach them in different ways. They talked about that in school, and I talk about it in the classes I teach now, but I didn't get it until much later. It's not me coming up with an intellectual bit or feeling something or remembering something from my own childhood; it's really understanding the text and telling the story.
How did you find A Noise Within, and what made it the artistic home for you?
Strang:
The way I find everything in my life: I follow some partner there. I've been with Joel Swetow for 33 years. He went to [American Conservatory Theater], and so 23 years ago he was invited to audition for [ANW], and I got to meet everybody and auditioned the next year.
And you've been there 22 years, continuously?
Strang:
Yes.
Coriolanus
was my first show, in ANW's second season.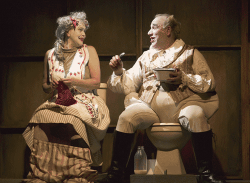 How long have you waited for Lola to become available to you? Was this your King Lear, the role you'd always wanted to play?
Strang:
I don't have a list of roles I've wanted to play. Maybe I did when I was young. When I was young, I wanted to play Masha in
The Three Sisters
. And then when they did
The Three Sisters
, they cast me as Olga. I was so disappointed. And that was the best experience. It was so fun, because suddenly Olga was so jealous of Masha and wanted to be Masha. It was a wonderful creative time for me to be Olga. So I learned that what you wish for is not the door that's best to walk through. When we did
Ubu
[
Roi
], I told Geoff and Julia, "Don't put me in that play. Yuck." And of course they put me in
Ubu
. [Strang starred opposite Alan Blumenfeld in 2006.] Now, that was one of the best experiences of my life. So freeing and outrageous. When you start a play sitting on a toilet with your pants down, anything goes. So I don't have a list of roles. I have a list of playwrights. Inge is up there. Of course Shakespeare, Williams, Miller. Oh, please, I want to do some Albee. And Chekhov of course.
So, Lola, I remember reading this play when I was looking for an audition piece many years ago, and it didn't appeal to me, and I realize it's because I was younger. When [Geoff and Julia] came up with this play, as soon as I saw
they were doing it, I knew they were going to give me Lola, because it was my part. I've done the other two Inge plays we've done at A Noise Within. I'm going to be directing a reading of
Dark at the Top of the Stairs
in May. I did Cherie from
Bus Stop
once when I was young, then Grace [from
Bus Stop
] at A Noise Within. He speaks so much to the human heart. Inge and Williams were friends, rivals, may or may not have been lovers. And Williams was a huge influence on Inge; that's why Inge became a playwright. There's something about Williams that's operatic in nature. Inge is everyday life and feelings, and not necessarily the ones you want to show to the public. He must have grown up in my town. He and I would have been friends in high school. He would have been my confidant. I feel like he must have been my confidant. I'm so sad that he was never happy. And as unhappy as he was, he didn't take it out on his characters; he seems to love everybody he puts in his play. Every one of them has this yearning in his soul, even the milkman, wanting to do something else in his life. Each character is so full and rich and individual. And not mean-spirited and bitter. So I'd like to think that Inge was not mean-spirited and bitter, either, just miserably unhappy. Lola and Doc are not miserably unhappy; they each have daydreams and fantasies that keep them going. They still have good times together, they share their dreams with each other.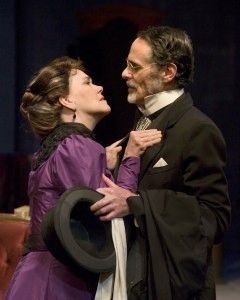 You're a scholastic woman, you're a successful woman, you're in a relationship with a man who adores you. How do you find the "what if" for Lola to be able to create her onstage?
Strang:
It's a combination of a lot of things. One, it's just what Inge gives you on the page. So if you say those words, it creates that Magic If for you. I also have a lot of personal things involved in this particular one, and I can't explain exactly where they come from. They come from my own childhood, my own parents. Alcoholism was a part of my growing up. Having a yearning mother with a fantasy life who didn't have the life she thought she was going to have. My mother is a piece of it. And my own struggle at times in my life. Lola is in all of us. Men are going to identify with Lola, too. Inge was Lola.
You're reading a biography of Inge now, and you've delved into other Inge plays. What does he do differently from other playwrights that makes his characters so accessible?
Strang:
I think he just goes to the heart of the human condition. You see it reflected in all of his plays. I feel like each of his characters is somebody he knew, and that's what makes them so real. They say things you couldn't make up. The Lola character, this couple is sort of based on his aunt and uncle who were childless, and you see reflections of Lola in other characters: Lottie in
The Dark at the Top of the Stairs
, Grace from
Bus Stop
, Rosemary in
Picnic
. So you see a real fleshed-out human being, regardless of the situation.
I feel like he had the people first, and then he placed those people into whatever situation he was trying to create, and that became the play. A lot of the beginnings of his plays are seen in his some of his one-acts, and he combined pieces of his one-acts into his full plays.
Come Back, Little Sheba
was his first play, so that one is primarily based on his aunt and uncle, and his own alcoholism. He was in AA at the time and deeply into his recovery.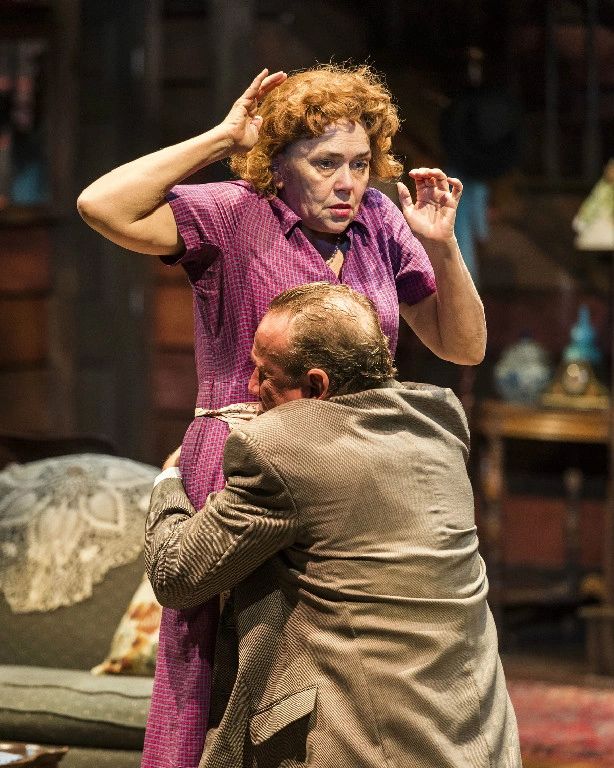 You sit down and you read his biography. Then you step onstage and play one of his characters. How do those two things join in your mind? How does his biography inform your work?
Strang:
That's the magic. It happens when you're asleep. You think about what your character wants. "I want to be loved. I want Doc to hold me right now." So I say hello to try to get Doc to hold me. It's those old acting techniques: Objective, action, obstacle. But I don't think about all those things. If I'm having a problem making something work, I might think about a new action. But basically, and especially when I'm working with Geoff and Julia, we play. It's like hitting the tennis ball. Am I going to slam the tennis ball down his throat this time, or am I going to lob it way up in the air and see what he sends back? So things haven't been planned at all. I know onstage with Geoff, I don't have to do the same thing ever. We get a certain framework, but he will respond to whatever I give him, and hopefully vice versa. Certainly, in rehearsal you take in whatever your day is, because that may lead to a new discovery.
What have you discovered about Lola during rehearsals? What's different from what you thought when you were cast? Any surprises?
Strang:
I was surprised at her sexuality. I was surprised that—you know they didn't have the term enabler in Inge's day, but I was surprised at how much of an instigator she is in the friction of that relationship; she's very much a partner in crime. I've been through years of Al-Anon myself, and she says all the wrong things to Doc.
So do you work with that in rehearsal?
Strang:
There's not a stone left unturned in rehearsal. Those are some of the things. But Geoff, Julia, and I are pretty spontaneous artists. We actually don't talk a lot: We might ask, "Is this working?" Julia's direction nine times out of 10 will be, "Keep playing with it." Or she'll whisper a magic potion in your ear, and you try that. But our work in rehearsal is much more reactive than thought-out.


You're working with a lot of young actors now at ANW. Is that the way they work, or are they learning to work that way with you?
Strang:
They're all different, and it's great. Lili Fuller, who plays the young boarder, was my daughter in
The Grapes of Wrath
. We already have a wonderful relationship. Lili is very spontaneous, but she likes to work things, and that's great for me, because she and I have a whole bit of business with props, and Lili has helped me work out how we handle all these dishes and plates, napkins, knives, forks, table, tablecloth. She's my guide in this. Young actors today seem so much smarter than I was when I was young. They seem better trained, less psychotic than I was when I was young. I learn so much from the people I work with, whether they're young or old. I can sit around a table and talk for hours about a play—don't get me wrong—especially Shakespeare, but I don't mind just getting up and going a round at it, putting on the boxing gloves.
How do you memorize? Line by line? Moving with the line?
Strang:
Practice, practice, practice. With Shakespeare, I like to get on a stationary bike. It's actually easier to memorize Shakespeare than it is to memorize Lola. And it's hard to go over it all, because to get through the whole play and work on it takes me four hours, and I don't have four hours every day. I first of all make sure I understand what I'm saying, why I'm saying it. If I'm not saying the right line, I look at it and try to figure out what my thought process needs to be to say the right line, what's the leap from this word to that word. I look at it textually: She's repeating questions. The first one is why, the second one is how, the next is what, when, so I can get the sequence of what the questions are. Then, when it comes time for rehearsal, I just have to throw all of that out the window. Then I say what she wants to get. It's harder, the older I get, so I work harder. I think I do a better job now than when I was young. I was lackadaisical about it when I was young. Now, I practice, practice, practice. I'll always say something.
What goes through your head before you step on the stage on opening nights?
Strang:
I usually do just a little yoga, an eight- to 10-minute routine that focuses me and gets me to breathe and includes a nice standing warrior pose so I can face the obstacles ahead. And then, all I can really do before I enter is try to put myself in Lola's place where she is. So when I enter the stage, I have just woken up, my nose is runny, I can't find my handkerchief, and I've had a very upsetting dream. Those are my "givens." And that's all I can think about. Everything after that is reactive. And my hope, when I come downstairs, is that today Little Sheba is going to come back. And if she does, everything is going to be okay.

Interviewed April 2, 2014

With Jeff Doba,
The Illusion
, 2012
Deborah Strang, photographed by Dany Margolies,
As Ghost of Christmas Past,
A Christmas Carol
, 2012
With Alan Blumenfeld,
Ubu Roi
, 2006
Malia Wright, Freddy Douglas, Blake Ellis, and Strang in
The Beaux' Strategem
, 2013
With Joel Swetow,
Ghosts
, 2009
With Geoff Elliott,
Come Back, Little Sheba
With Nicholas Neve and Andrew Hellenthal in
The Grapes of Wrath
, 2013
All productions at A Noise Within, photographed by Craig Schwartz
Portrait by Dany Margolies, ©ArtsInLA.com
Bang On!
John Sawicki treasures trash and purveys paradiddles with Stomp.
by Dany Margolies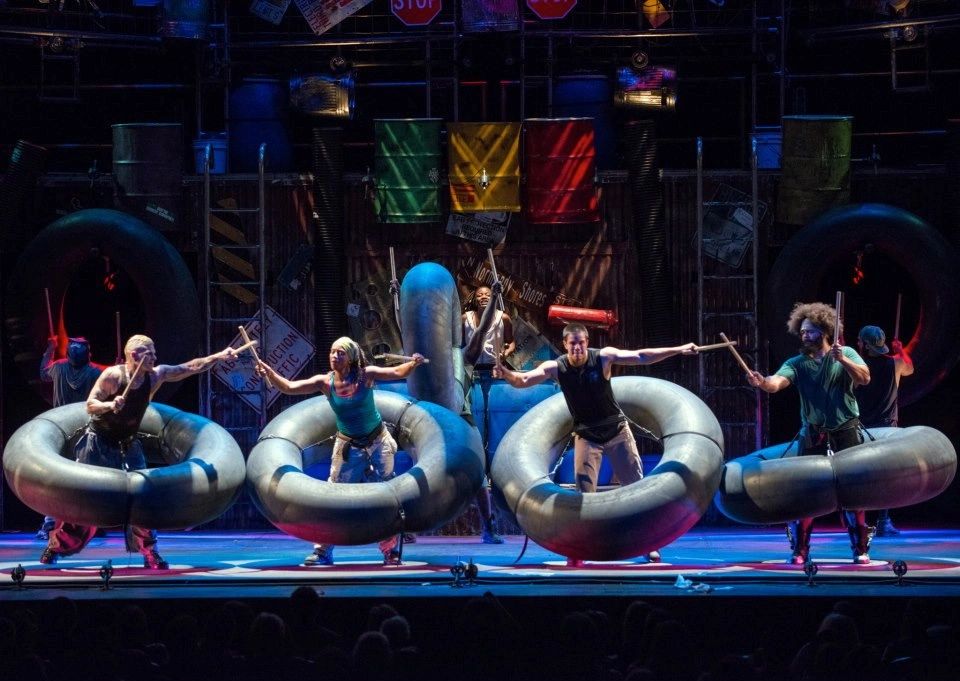 John Sawicki, Cammie Griffin, Eric Fay, and Andrés Fernandez

Photo by Steve McNicholas
Stomp returns to LA this month, appealing to audiences who like rhythm—and that ought to be just about everyone. The company, founded in the 1990s by Luke Cresswell and Steve McNicholas in the United Kingdom, has performed internationally, bringing to audiences the sounds and sights of funk, African, Latin, rock, and other rhythms. The performers of Stomp use ordinary objects, including the human body, as percussion instruments, in an inviting, exciting, sometimes hilarious show.
John Sawicki is the senior Stomper in the touring branch of the company. The New Yorker, who currently makes LA his home, joined in 1997. You can't miss him: the drummer with the white Mohawk, manifold tats, and great big smile he can't hide, so great is his love for what he does. You can see him hanging in a harness off the back wall of the stage, several stories up, pummeling out music that ranges from the most familiar to the most impenetrable. You can play along with him when he teaches the audience a few licks. You may even catch him filling in a few notes when a fellow cast member "goes up."
But, according to his conversation with ArtsInLA.com, held at a sidewalk café in the Valley, it's a serious art, requiring study and practice and near-religious devotion all day long, days on end. Yet, when a siren goes by, the drummer protects his ears. "It goes right through me," he explains.
Were you one of those energetic, noisy, running-around kids?
Sawicki:
I was a terror from the get-go. My dad played drums, so we had drums in the house. I started playing at a really young age. He played a drum set [traps] professionally for a while, and then he met my mom and decided to have a family, and went that route. I started playing really young. I was blessed and lucky to find out what my true passion was at an early age.
Was your dad your teacher?
Sawicki:
He taught me, yep. My parents, when it came to college, they never really pushed me to be a physician or anything. They knew I was good at this, and they told me if I was going to do it, I needed to do it 100 percent, which I did. I gave up my summers, and one summer specifically, to practice. I had a routine, a practice schedule—it would last six hours, seven hours, through the day—just to get better. But it wasn't work, because I enjoyed it. I challenged myself every day. When you reach a plateau, you push yourself a little farther, and then you're on the next plateau.
When your dad taught you, did he make you learn to read music and count?
Sawicki:
Yep. I can read music. He told me that all the time—it's very important. You have to have a basic foundation if you want to do it right. One of my things in life now is about kids. I want to open a music school for special-needs kids. I just put an ad up last night, looking for someone to write me a business plan. With kids today, man, they're born into what they think is reality, and it's not. They have this misconception that this business is sex, drugs, and rock 'n' roll. That's not what it is at all. It's about creating different pieces, putting a show together, writing music, or whatever your creative outlet is, seeing what people's reaction is to it, and hopefully making people happy or whatever emotion it is you're trying to portray. All the other stuff that comes along with it that you think might be cool actually deters you. It's roadblocks in your path—big roadblocks. What's your outcome for being in this business? Do you do it to have the most money or to be the most famous? Or do you do it to make changes and be remembered for being helpful? I'd rather have that.
Where will you set up your school?
Sawicki:
I'm looking at places in New York and out here as well. My idea is amazing, but there's a lot of funds that have to be involved. It will be like a music factory. When I was growing up, I didn't hear about school shootings. We have to start to make a change now, because those kids are going to be presidents and senators. We have to teach our kids the right way. There's a lack of God in everyone's life. It helps me. I pray every day. Not getting caught up in the competitive thing. Everybody's competing. For what? It's about being the best that you can possibly be, putting time into it, being thankful, being loyal, being honest. If you do all of those things, everything falls into place.
I can't stress it enough: It's so important for kids to stay in school and study and listen to what their parents say. Every year that they get older, they're going to realize, everything their parents told them is 100 percent right.
So my upbringing with my parents, which led me to this gig: They were always supportive of what I needed. I was always thankful, even to this day. They support me 100 percent. My father spent some of his last money, when me and my sister were kids, to buy me a drum set. It was gut-wrenching but exciting. It paid off because I've been working professionally since I was 17.
Talking about the show, everyone can relate to what we do, because it's real, everyday things we do. We just choreograph it.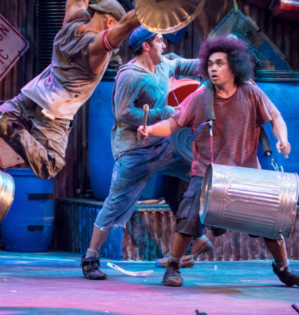 How does it get choreographed?
Sawicki:
[Let's say we see] someone sweeping on the street. There are eight of us on the stage. Everybody gets different notes—rhythms with the sweep, or how to knock the wood on the side of the broom. And when you layer eight parts rhythmically, it sounds like a whole tribal drumbeat. We use that process with everyday objects throughout the show.
Luke and Steve are the creators. We do trials, during rehearsals, to see if things work. If they don't, we won't use it. They create the structure and the musical foundation. But there's a lot of room to improvise, which is why, after 16 years, I'm still doing the show. I still get to include my passion or my emotion every day, in every show I do.
Is every company member allowed to contribute ideas?
Sawicki:
The creating is up to those two guys. They ask some of us for input: if it makes sense, or how it's working. Or, if we put in a new piece in the show, if the running order doesn't feel right, we put it in the show report. But they have the final say in everything.
It's like a family. The creators are like friends instead of bosses. The crew is very important, because without them and the truck drivers, we wouldn't be able to get it done. It's not a huge, Broadway show. We have two trucks, our 12 cast members, and management on tour. Everybody gets along. Everyone's extremely passionate about what we do, and the audience will feel that.
We play world rhythms—there's Brazilian, African, Latin—so everywhere we go, people are able to relate. We have a multiethnic cast for the same reason. We're regular people who jam and have fun. It's like kids in a candy store, drummers in this drum cartoon world. You have the goose bumps from the minute you walk onstage 'til you're done—a couple of hours after you're done.
When I see people leave the venue, there's kids that have the drumsticks on the garbage pails. Everybody's trying it. And it just goes to show you, too, you don't have to go out and spend thousands of dollars on an instrument. You can find stuff at home and make something. Remember those old washtub basins with the broom handle and the string?
Things we use in the show: We use brooms, garbage cans, buckets, oil drums, wooden poles, hammer handles, we play on our bodies, truck inner tubes bungeed around our waists. Everything—including the kitchen sink.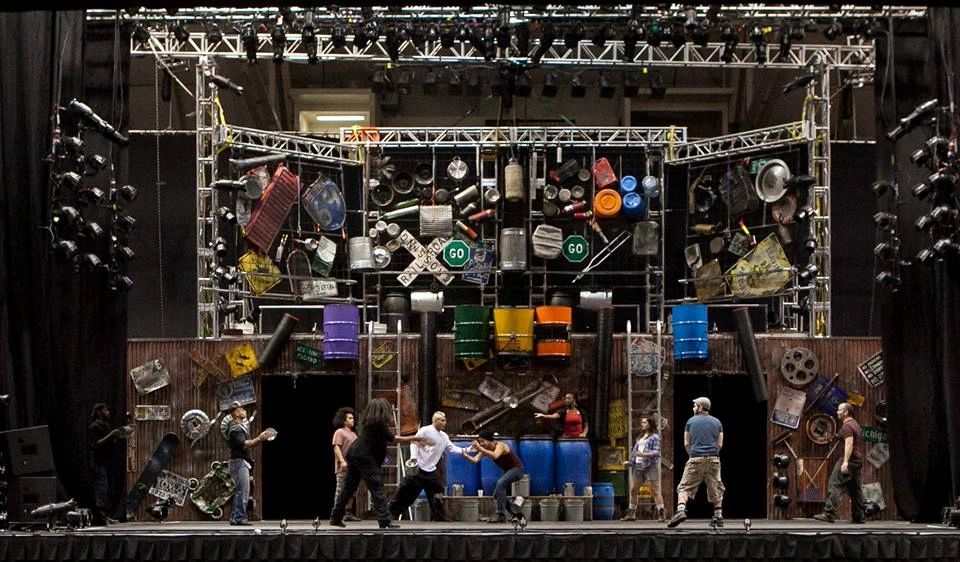 Do you ever not want to perform?
Sawicki:
No. I got the chills just talking about it. I get depressed if I have a month off. It happens every time.
Do you take time off for injuries?
Sawicki:
I snapped my Achilles tendon, had broken fingers, shoulders came out of my socket, staples in my head. But Stomp, you sign up for it. It's a physical show. You know what you're getting into.
Does an understudy ever step in?
Sawicki:
If something severe happens. We don't call them understudies, though. We travel with 12 performers, eight of us are onstage, and a handful of us know different roles. So if something falls, we're able to pick it up. Or if we wind up with seven people during the show, there'll definitely be somebody onstage that's able to figure out how to fill in those voids, or we talk about it backstage. That's what's good about live theater, though. Even though the injuries are negative, figuring it out and the audience noticing that you figured it out and completing it successfully is what live theater is about.
I'm sure the back wall and the harnesses are 100 percent safe, but have you ever had any near misses?
Sawicki:
No, no one ever falls off that. When we kick off the wall, we see the bottom of the stage. Some people are still scared to do it, every night. We hang two stories up. We have the mountain-climbing stuff on. Those big cans that we walk on, people are falling off them, but those are held on with ski bindings and two-by-fours, so when we fall, they're supposed to break away to prevent serious injury. But, nightly? People get hit in their knuckles, scrapes and bruises, you'll bang your shin, it's just going to happen. We strap real garbage can lids, metal lids, on our hands and fight with them. It's gonna hurt.
There's a moment in the show, I do this body percussion solo, then the rest of the group comes out and we do this this drum groove with amazing rhythms, and at the end, I have another minute with the audience. But I teach something to the audience prior to everybody coming onstage, and at the end, I reintroduce it. When I'm playing in front of 5,000 people, and I'm the only one onstage, and I do something and they repeat it back and there's complete silence after it and there's nobody that messed up, I know at that point, I got them. I know they have trust in me, and I trust they're going to be with me throughout the whole show. Also, when I walk out on stage, I take a minute to pan, to look all over, to get everybody's attention, to let them know we're about to show you some really good stuff. Sometimes it takes longer for me to do that, but I do it until I feel people are ready to go. It brings the focus in, like, "Showtime's about to start. Get ready." My relationship with the audience starts from there. "I'll lead you into the fire, but I'm not going to let you get burned."
What's the company's warm-up like?
Sawicki:
Twenty minutes before every performance, we meet again, after our hour rehearsal. We talk through difficult things in the show, and refocus right before we go on, and do a little prayer or a motivating speech. I try to motivate everybody before they go out there. I'm the coach in locker room, pumping up the team before they go out.
I miss it. I want to perform tonight. It's been too long.
You have extremely talented people in Stomp. How do you know they'll also fit in with this "family"?
Sawicki:
The audition process happens maybe once a year or every two years. It's like a workshop. We see how your memory is. We give you stuff we use in the show and see how you do with it. Once you get the job, it's a six-week training period. Then once you start doing shows, you're on a year probation period. It's to see if you get along with everybody, if you're progressing musically, what your attitude is like. Sometimes you're not cut out for touring. You have to have thick skin to be on tour. You don't have to be a drummer. You could be a dancer. Us drummers learn from the dancers. When I first joined, I didn't know how to spin. I would feel like I was spinning into the ground 'cause I was so tense. I'm a drummer, right? You don't know how to "spot."
So you learn the show, then you come on tour. The other people who have been on tour for a while or the senior Stompers will let the creators know if the newer people are working out. We wish for the best, and we help them practice.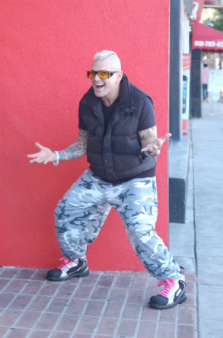 What's your day like once the tour arrives in town?
Sawicki:
We head to the theater. This is after pre-load-in. We have a meeting about the venue, the surrounding areas, whether it's safe at night for the girls to walk alone, what food's in the area that's open late. Our manager gives us the details. Then we talk about the dimensions of the stage, if any of the lights are different, if there's going to be any press in the audience that night, or any cameras taking flash photography.
And then we do a sound check. We usually do everything in the show during sound check. We have to. There's a couple of things we don't need to do, like the Zippo-lighters routine. Our sound guy is unbelievably awesome: a young, hungry, talented kid.
Company rehearsal lasts four hours, usually from noon to 4, or 1 to 5. Then we have a dinner break and rehearse an hour before the show again. We always, always, always play. When we're out at night, too, the place we're in will turn into a tribal drum jam. We do the show, we'll get done like 10 o'clock. Then we'll shower, then have dinner and go out. By the time we're in bed, it's probably not until 1 or 2 o'clock in the morning. If you want, you sleep in the next day. A lot of people, especially the newer people, they like to tour, they like to go out and check out museums, maybe baseball games on their night off—things that are happening in the state or country we're in. Sometimes we do a show at 5 o'clock, and then we'll have 45 minutes to eat, and then we'll do the same show at 9. Doing two in a day is tough.
What's the hardest thing for those who trained as dancers to get accustomed to in the work?
Sawicki:
If you're a tap dancer, it's easy to learn drum rhythms with your hands. If you're not a tap dancer, it's a little more difficult. The difficult part for a ballerina would be to play rhythms with your hands.
In the show, we subdivide all the beats. A 16th note or a 32nd note throughout that measure is subdivided between eight people. If one person makes a mistake and they're in the beginning of a rundown, it could have a bad domino effect. You have to have an internal clock. Practicing with a metronome is very important. If you do that enough, it becomes in you. I could call out BPMs [beats per minute] to a song on the radio, probably within five seconds, because I have 120 in my head. It's difficult to subdivide all those beats and have the entire groove sounding like one person's doing it. But we do it. That's what we're known for.
Do your performers take class on the road?
Sawicki:
They teach class. Some of the towns we go to, if there's a dance school, we do a workshop, or some of the girls teach African dance. We like to give back. We do Stomp Out Hunger, try to get involved with community things, food drives and whatnot.
But you don't require that everyone take a tap class each week or a music theory class?
Sawicki:
That happens during company rehearsal. Like, if people need to work on drumming things, I'll break it down or I'll write it out for them. The guys on the road, their résumés are good with rhythmic stuff. You get it internally.
Yes, but they must learn to count!
Sawicki:
Yeah, and not just in 4 [4/4 time], either! We do a new number, with shopping carts, and it's in 5 [5/4 time]. We split our bodies, so at one point we are playing 3s over the 5s with our right hand, our left hand is keeping another rhythm, and our feet are playing in 4. It's a great number. It's unbelievable. We smash the carts into each other. We glide on them. The way [Luke and Steve] write stuff, the method they use, is on point.
It's like, when you write a song, you don't want to give the chorus and the guitar solo and all that all at once at the beginning. You need to build the song, you need to take it almost to its peak, bring it back down again, finish it out at its peak. Throughout the song, you take somebody on an emotional rollercoaster. We do that with each of our songs, as well as the show as a whole, the running order of the show.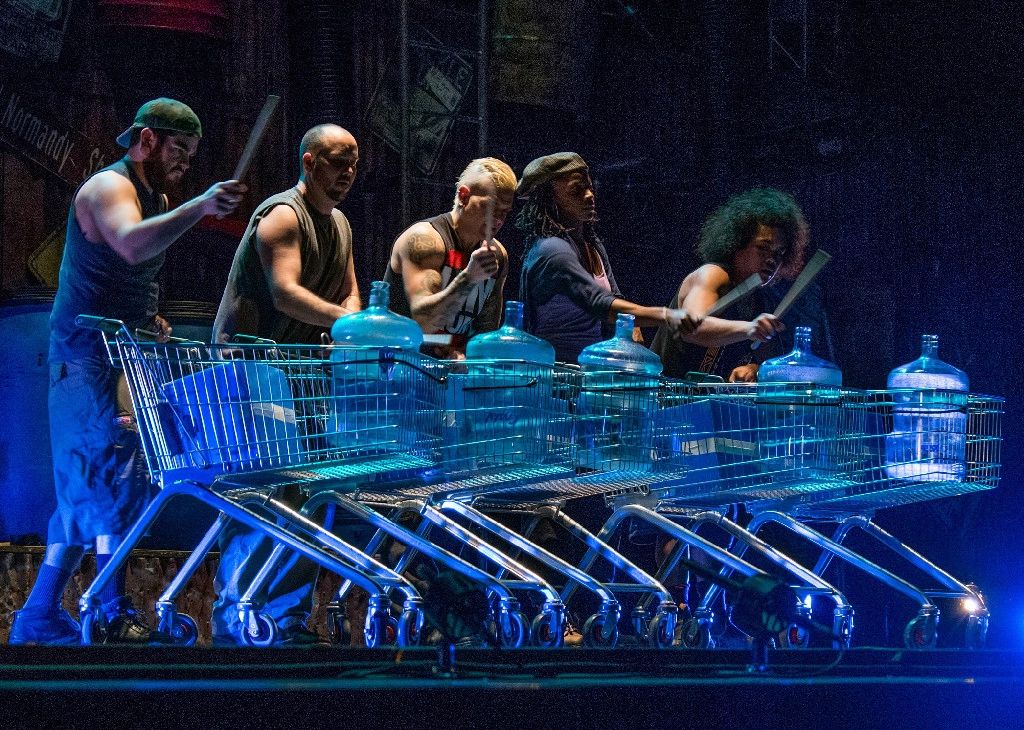 What happens when someone makes a mistake onstage?
Sawicki:
I do a lot of grunting, or vocal cues onstage, to dictate certain things. I see everything that happens. I'm one of those performers that notices not just what I'm doing but I notice everything else. If somebody else makes a mistake, I can hop in and play their number so it's not missing.
What's the funniest thing that's happened to you onstage?
Sawicki:
I was in Mexico, and there were three tiers of balcony, and there was a guy shouting something to me at the end of the show. I didn't know what he was saying. I was trying to look up, but the lights were bright. He wanted to toss me a maraca to play, but it hit me in the head. It felt like a Flintstone knot, one of those cartoon knots. That was kind of fun. Or if you rip your pants onstage. That's kind of embarrassing. That's happened.
But you take a costumer with you?
Sawicki:
They usually have local people at the venue.
What was your most transcendent moment with the company?
Sawicki:
Best moments are my parents watching me. Hands down. I remember the first time that they actually saw me on tour. After the show, people were around me, wanting to take pictures. Them being proud makes me happy. They were looking at everything going on. It was nice. That's one of the things that sucks about being on tour: I miss my family. My folks are the best, ever. Ever.
December 19, 2013

Performance stills by Steve McNicholas
Photos against red background © Dany Margolies/ArtsInLA.com
Our Friendly, Neighborhood Lunts
Alan Blumenfeld and Katherine James share the (mostly) joys and (occasional) frustrations of working in LA theater.
by Dany Margolies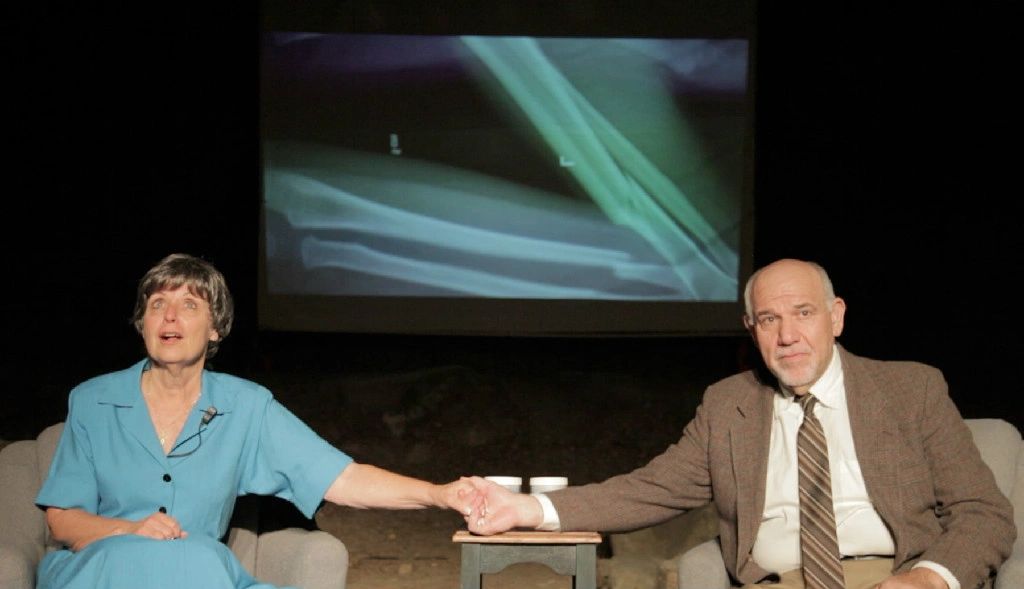 Katherine James and Alan Blumenfeld in Joyce Carol Oates's
Tone Clusters
at Theatricum Botanicum
Photo by Chris Sibley

Married couple Alan Blumenfeld and Katherine James know their way around a theater. In particular, these days, they're starring in the two-hander
Tone Clusters
[show closed] at Will Geer's Theatricum Botanicum, which this year celebrates its 40th anniversary, though, to be historically correct, the couple has been starring in the company's productions for only the past 30 years.
At Theatricum Botanicum, Blumenfeld has created indelible work as Shylock in
The Merchant of Venice
, Falstaff in
The Merry Wives of Windsor
, and this summer as Oscar Wolff in
The Royal Family.
He is also a member of A Noise Within and has starred at the Odyssey and the Fountain Theatre. Naturally, too, he has hundreds of guest-starring credits on television.
Katherine James has starred at Theatricum in
Heartbreak House, Talley's Folly, The Winter's Tale,
and
Lysistrata
among others. She has extensive regional credits throughout the West Coast, has guest-starred on television, and counts among her film credits
The Right Stuff, Pearl, Twice Upon a Time, Innerscape,
and
Easy Mark
.
The two also co-founded and operate Act of Communication, through which they consult for trial attorneys.
The week before their latest theatrical opening—as a married couple at the center of a "media frenzy" in Joyce Carol Oates's
Tone Clusters
—they spoke with ArtsInLA.com, revealing how they met, talking about unionizing and professionalism, discussing the narrow escapes of performing plays in repertory, and more.
How did you become involved with Theatricum Botanicum?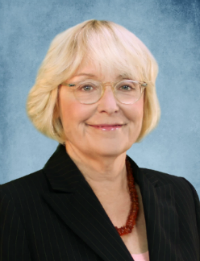 Katherine:
We moved here from San Francisco in 1982. Alan was on the board of [Actors'] Equity [Association] and made sure there would be no Waiver [theater, in which actors forgo union rates of pay] in San Francisco. And then we turned around and moved here.
Alan:
That over simplifies my role. The San Francisco Bay Area Advisory Committee of Actors' Equity Association, as an entity, brought up the idea that we should convert Waiver to paying theater. A number of the companies went out of business. But the ones that survived started paying Equity money [to their actors]. As soon as we moved here, I went to my first Equity meeting, and I said, "You know, we just converted Waiver to paying theater, and I think we should do away with…." Oh, my God, the actors went nuts. "How dare you take away our opportunity to work!" Well, work implies…
Katherine:
…getting paid! And this is a union!
Alan:
Look, if the three of us got together and did a play, and we wanted to go Waiver, because we didn't have a lot of money, and we were going to somehow treat everyone equally and fairly, that's one thing. But to institutionalize Waiver to me is problematic. When that becomes the norm of 1,700 productions, when the vast majority are Waiver, that's ultimately why there's not a professional theater—that is to say, where people get paid.
Katherine:
Well, we get paid here [at Theatricum Botanicum], and this is where I do theater. I'm an Equity member, and proud to be one, so I choose to work union jobs.
Alan:
I'm fortunate enough to be a member of both Theatricum Botanicum and A Noise Within, and that's also a union contract, and even though that's not huge amounts of money, there's a respect and a professional acknowledgement. Like journalists, these are professions. People trained as artists and craftspeople to work in these professions that need to be acknowledged and respected and professionalized.
Katherine:
The fear is that within a generation, there will be no professional arts. Anybody who picks up a paintbrush or puts their fingers to keys or gets up to perform in front of other people, there will be no more profession. It will only be amateurs.
Alan:
There's this whole movement of Performance Studies on the university level, where us sitting here now, talking, is a performance. You laugh! Because it's absurd on its face. On some level, on an anthropological level of how we share stories, I appreciate what they're saying. But it's different from performance.
Katherine:
Even when one of us stood up in the cave and spoke, it was still one of us performing for the rest of us. It wasn't sitting around, saying, "I don't know, what do you think?"
Alan:
But when that one person stood up to perform in the cave, that person was a shaman. It was a magical, mystical religiosity. There is a wonderful YouTube of Kevin Spacey's speech about the future. All of these streaming sites—Netflix, Amazon, Hulu—they're all doing live content. The unions are going to have to look at how we structured ourselves in terms of how we get paid, our residual payments, what that means, what licensing fees means. I was on the Screen Actors Guild board for several years. I'm in favor of the merger and I hope this all bodes well, but to rethink the business model to at least stay up to speed with the corporations, if not to think ahead of them, is a daunting and possibly Sisyphean task. This binge viewing, where you sit down and watch a whole season in six episodes—though there's nothing wrong with that.
How did each of you become an actor?
Katherine:
I've been doing this since I was 5 years old. We grew up in repertory theater time. Here at Theatricum Botanicum, and also at A Noise Within, there are real repertory companies in Los Angeles.
Alan:
This is real rep. In a week, you could see all the shows. And that's how we grew up.
Katherine:
That's how we grew up, how we were trained. It's what I always expected my life would be as a kid. I was born and raised to be a regional repertory actress.
Where did you train?
Katherine:
I grew up in DeKalb, Ill. My father was a university professor, also a playwright, an actor, and a director. He passed away in February. On the back of the Theatricum Botanicum program this [summer] is a picture of my dad directing me in my first lead, when I was 12. Our work this season was dedicated to him. It's extraordinary to grow up with a man who has such hopes and dreams for a daughter. That was unusual in the Baby Boom era. I was named after Katherine Anne Porter, who wrote
Ship of Fools,
so that I would have a name to dream on.
Alan:
And her father worked with a community theater that is still ongoing.
Katherine:
A lot of us, the kids who grew up there, ended up in professional theater.
Alan:
I didn't get to the theater until I was 12, in summer camp. We each went to college, but we met in American Conservatory Theater.
Katherine:
I went to Illinois Wesleyan, which is still one of the top small liberal arts schools for acting. I had the opportunity to study with Harold Guskin, Alvina Krause [one of Brando's teachers], Kristin Linklater. Then I went to TCG [Theatre Communications Group] auditions, where Ed Hastings [co-founder of American Conservatory Theater, in San Francisco] first saw me, at the finals. And then the first day of acting school…well, you should tell how you got there.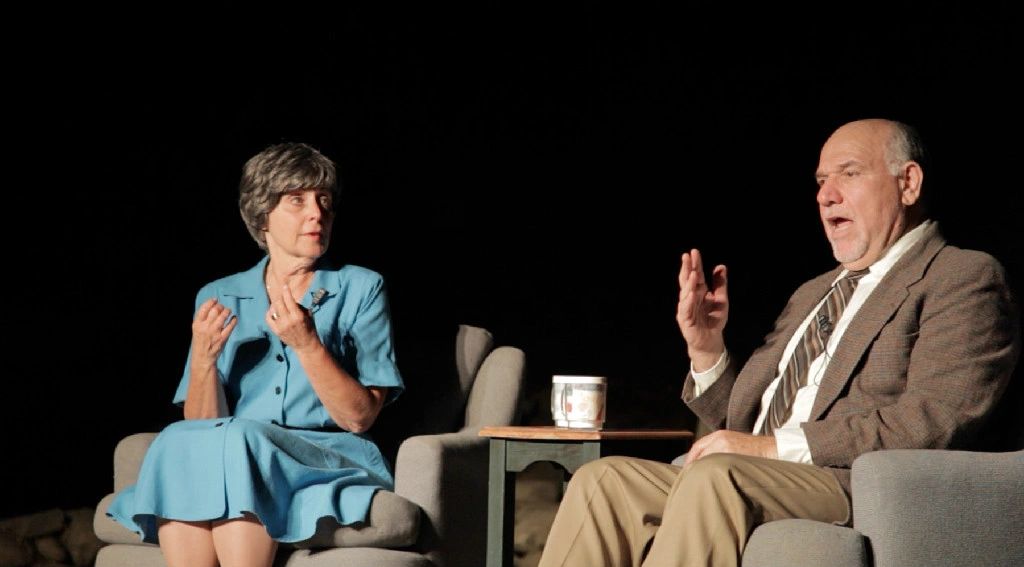 Alan:
I went to Sarah Lawrence College, which had just gone coed. There were two theater departments. It was a 1,200-student-population school, with two theater departments. One was dedicated to avant-garde theater, which I wanted to do—working at La MaMa. But they wanted androgynous-looking people, and I was a little rounded, balding, 18-year-old Jew. So I stayed with the other program, which was pretty wonderful, actually. It was Charles Carshon and Sonia Moore, who had studied with Vakhtangov. It was more Stanislavsky. The other was Grotowski, more physical theater. I'm glad to have that as the basis of my education.
Katherine:
In the US, there are two systems. We were both trained, undergrad and at American Conservatory Theater, in Stanislavsky: The thrust is, the question is, what is the actor doing?
Alan:
And what is the character doing?
Katherine:
The other is what is the actor feeling?
Alan:
And what is the character feeling? Stanislavsky's approach was the system of psycho-physical action. How to marry the psychology and the physicality to the doing. What is the actor and the character doing was his thrust. Through a variety of circumstances…
Katherine:
…including translations…
Alan:
… and including when the Strasberg people went to visit Stanislavsky in Russia when he was doing affective memory, sense memory work, "What is the actor feeling, what is the character feeling," became the basis for The Method. Stella Adler went back to Russia and Paris and met with Stanislavsky years later and reconsidered what she learned the first time. Then you get into who owns what. But Stella was trying his doing approach.
Katherine:
And we're much more in the Stella camp.
Alan:
So "The System" as opposed to "The Method," The Method being more emotion based. Emotion is a byproduct of action. If you play the action, you find out—and I don't mean just the physical life of the character—that's part of it—the physical life and the physical activities of the character, but it's more the intention—the action of the intention.
Katherine:
What we were taught, and what's incredibly useful is, if you and I are playing a scene together, what am I working for from you? Am I trying to get you to nod, am I trying to get you to smile? So it's outside of self, to the other. The Method is internal, so it's, "What am I feeling, me, me, me?" It's very self-contained, as opposed to, "We're in this together." I find it much more helpful.
Alan:
The actor preparing needs to do that psychological work to figure out the circumstances, what is the emotional context, the background and life of that character. Once you're in the scene, once you're on the stage, the focus is on affecting the other. It creates a far more dynamic exchange on the stage.
Katherine:
Stella Adler was very into the "Magic If." For example, the characters we're playing in this show, I am playing a woman whose kid probably killed the 14-year-old girl next door in our basement, and I'm totally in denial about this. The more-Method people are trying to figure out their own lives and how it intersects with that. I, being a mentally healthy person, there are things in my life that are sad and tragic. Do I go there? Versus, this is so much bigger than anything I have ever experienced. If I don't go into Magic If, I'm not even exploring how huge that world was, I become limited by my experience on earth.
Alan:
So while you can draw on some of your own life experience, we agree, don't diminish the character, don't bring the character down to your level. Go out. Lear's story is so much bigger than any of us. All these characters: the mythical implications, even the psychological implications. That's why improv is a complicated bit of business in rehearsal. Often, the actor isn't immersed enough in the language of the playwright, the world of the play. Though, to contradict myself, I read an article about Arthur Penn directing. The actors read the play, close the book, stand up,g and do as much as you remember. And then the next day you come back, read, close it, stand up, and do as much as you remember. The entire rehearsal process was that until everybody knew their words and felt the reality of being in that space.
Katherine:
He was grounding back into the playwriting, the script.
Alan:
The actors who taught us were the actors we watched onstage. It was the end of the golden years of Bill Ball [at ACT].
Katherine:
I had seen his production of
The Tempest
when I was 10 years old, and I can tell you everything about it right now. I turned to my dad during intermission and said, "I've got to work with that man, study with that man." He was a genius.
Alan:
He was criticized early in his career, which was the 1960s, because he was teaching a lot of technique—very external technique. At the time, it was all about the living theater and Grotowski, and The Method was taking off. Bill was saying don't separate them, so it's working inside out and outside in. The variety of training he had—the vocal techniques, the physical techniques—are not being taught. Nowadays, people just want to get into the feeling of the play.
Katherine:
As opposed to what's been given to you. What's the structure that you've been given that you're obligated to fulfill?
Alan:
Repertory companies do these classical plays that are language-based.
Katherine:
Another thing that Bill was about, he had this wonderful expression called
positation
: saying yes, as opposed to saying no. You're directing
Hamlet
, the actor comes to you and says, "I want to do 'To be or not to be' while unrolling a roll of toilet paper across the stage." You can say, "Not in my production," or you can say, "Sure, let's try that." If you say yes, it doesn't mean ultimately there's going to be a roll of toilet paper onstage every night.
Alan:
Eventually the actor feels safe enough to say, "I'm going to bring the gold. here are the ideas I felt afraid to say."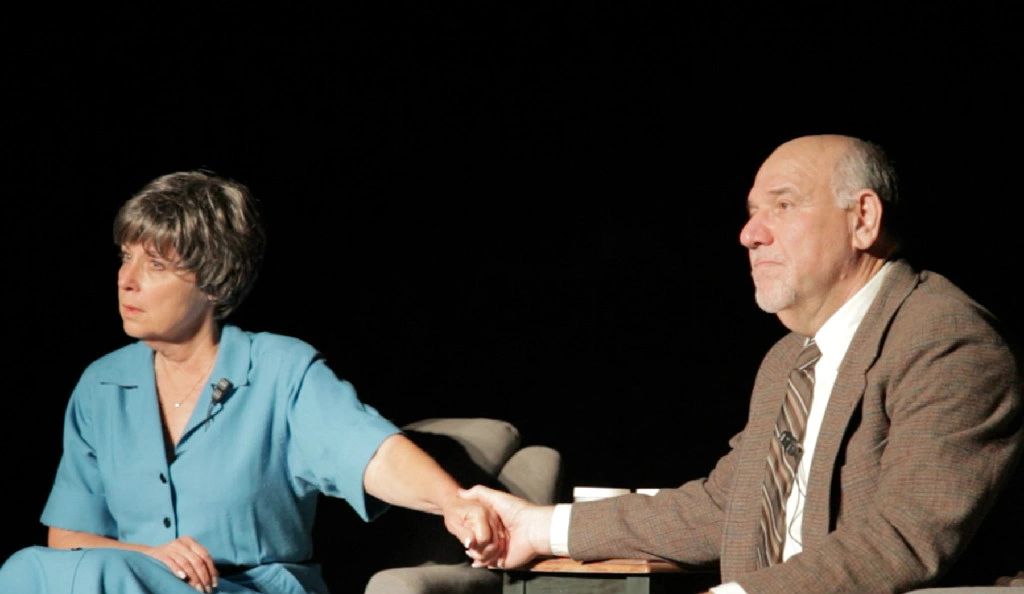 How did you decide to work together?
Katherine:
We met in May, and by December we were an item.
Alan:
We've been together for 40 years. We thought we'd be Lunt and Fontanne, only I'm a Jew. Life has taken us in lots of directions. But our joy has been acting together.
Katherine:
Once in a while, my father-in-law will say, "It's so crazy that the two of you ended up together, because you're so different."
Do you objectively watch each other when you're in a scene together?
Katherine:
A little during rehearsal.
Alan:
I hate actors who say, "Do you know what you should do here?" "Do you know what I could use here?" But if you say, "Do you know what this moment is…?" Katherine's opinion is the one that matters most to me, because she knows my tricks and she knows what I'm capable of.
Katherine:
And we also trust the other person as far as caring about the playwright. With Joyce Carol Oates, it's so amazing, figuring out what's going on with this play.
Alan:
Our training in language has been helpful. Of my things I do in the morning, one of them is wanting to be of service to Katherine in the rehearsal process, so it's a collaboration in the highest sense, encouraging her exploration of this character and mine, and not achieving what I want without having her character and her work achieve what she's trying to get.
Katherine:
These people are so different from us, and their relationship is so different from ours, that that alone is fascinating. How we come up against that is really interesting.
You work with lawyers as your "day job," through Act of Communication. How did that come about?
Alan:
Ed Hastings, who found Katherine at TCG and brought her to ACT, was on a board of directors. We have a nonprofit theater entity, also, called Free Association Theater. Ed was on the board. He sat through a trial and had no idea what was going on. He said, "I think attorneys could learn from you guys." This was 1977.
Katherine:
The issues Ed was talking about, that he sat on a jury for, I saw the ways theater and law intersected. I was also 25 and knew everything and was fearless.
Alan:
So we put together a curriculum at the time. We followed law students training for mock trial competitions. That curriculum has evolved, so that what actors, writers, directors know about telling stories, engaging listeners, leading people to a conclusion, using the physical space, using their voice and mind and heart and gut, having their intellect and knowledge of the law be in synch with their physical, emotional, and vocal persuasion, the rhetoric of the performance and the rhetoric of language—these are the skills we bring to attorneys in trial, and not in trial. And Katherine travels around the country, preparing witnesses and helping put the series of questions together.
Katherine:
So I'm constantly working in dialogue—writing shows, acting in shows, directing shows, and helping forming dialogue in this place of enormous consequences.
Alan:
The Greeks understood it: In the same place where they had their plays and their religious celebrations, they had their trials. And everybody showed up to the trial.
Katherine:
Trial is not just a series of facts; it's how do you sequence those facts. What do you choose to emphasize? How do you order it?
Alan:
One of the things we say is, "Trial is not a spectator sport."
Katherine:
So we say the jurors and judge, the triers of fact, are not the audience, they're other actors onstage with you. It's something you're all doing together.
Alan:
You have to spend as much time receiving from the jury or the judge. It's hard, because you're not a mind reader, and you can misapprehend what's coming at you. But if you're in a relationship, you have a better chance of figuring out, is this point being made. Are people following me? Do I need to emphasize this more, or can I move on?
Katherine:
One of the things I find myself saying to lawyers is: You can't talk faster than they're listening. How do you know they're listening? You've got to look at their faces and see what's going on.
Alan:
so it is sort of a day job, in the sense that it's our other life.
Katherine:
I never have less than 20 cases going to trial at once. I have a huge balancing act between art and the art that I've applied to the law. And then family. We have two living parents, and kids, and this great relationship.
Alan:
But that feeds our work as actors. You get to be better when you get older, because your life experience feeds your work as an artist. There are spectacular young artists, in all fields, but the more life experience, the more curiosity….
Katherine:
I've just recently started taking the people I meet and putting them into the shows I write. I'm writing a musical called
Head Case
, a dark musical about justice, based on a case I worked on in Texas, in which a group of kids, I worked with 16 families, their kids had been incarcerated in a mental health institute for money, and it was a big insurance scam. I'm a national figure, so I have to fly everywhere.
Alan:
It's a distraction from art, but it's a balance. When we first started, I didn't want to promote the fact that we were actors. Now they go, "I saw you on television."
So, back to what brought you to Theatricum Botanicum.
Alan:
Katherine and I shared a brilliant teacher, Bob Levitt, at ACT. When we moved to LA, he said, "You have to meet my good friend Ellen Geer." Will [Geer] had just passed. We came here in '82. I saw a show and was overwhelmed by how gorgeous and magical it was and the quality of the work. We auditioned that next year, in '83. I was cast a few weeks later to replace an actor and went on with one hour of rehearsal—in a play that I had done—and it was spectacular fun. It was
Taming of the Shrew
. Katherine was in the next season, in
Winter's Tale
. We've been here ever since then. Other than the Geer family, I may be the longest-lived member of the company. I'm proud of that, if it's true. Because, when we moved to LA, people said theater is a dinosaur. This was so not true.
Katherine:
This place has been a home for us in so many ways. It's been an artistic home for us, obviously. But Alan and I were both in
Winter's Tale
, and we had two children who were very small. While we were performing, they would sit in the dirt—before there was a stage, or seats—and play with Willow [Geer] and the other kids. Our older son's coming-of-age ceremony/Bar Mitzvah was here, our younger son's high school graduation was here, our younger son got married here.
Alan:
It's about as special a place as there is. It is the 40th anniversary season. It's the longest-operating repertory company in California, continually operating. It was about saying yes. Watching this [Geer] family grow and change has been extraordinary. Watching the company grow and change has also been extraordinary. The "second space," where
Tone Clusters
is performed, was built for high schoolers and the kids' camp to perform. But in 2001 and 2002, Katherine and I did
Talley's Folley
there as a fundraiser. So we have a great sense of ownership. It's 88 seats, it's an Equity contract. That's important to Ellen and to us.
Katherine:
Also in that small space, in addition to the children's programs—and they do amazing children's programming here—they have school days where kids come and see the shows [in the large amphitheater]. But they have drama camps, classes kids can take all year round. Also Seedlings, the new play series. I'm a big part of that. It fills a need that very few places fill in the whole country: You can have a play you've just written done as a green read or as a very first rehearsal on its feet. It's not considered a production, it's just considered a milestone. So many new plays are not given a place to be workshopped. Here playwrights come, they can have professionals work with them. Although men's plays are done here, this is one of the few places where women are encouraged to write. I belong to LAFPI [the Los Angeles Female Playwrights Initiative]. A lot of women write under men's pseudonyms or with initials, because it's like we're in the 19th century here.
Alan:
Directors don't seem to reach out to women playwrights.
Katherine:
Women would rather submit to a theater [a script] that has no name on it, or they submit under the name of a man.
Alan:
Joyce Carol Oates is coming here. It's a little nerve-racking, because she wrote it and she'll be here. But she's so inclusive: "
So
, what will
you
do with it?"
Katherine:
I always thought of her as a solo person: novels, essays, poetry. She loves the collaboration of the theater.
Alan:
This play has a huge multimedia component, because part of it is about the media and what happens when a media frenzy hits. There's never been a show with so much multimedia component at this theater. So the challenge of being outdoors and at night: running cables to have two live monitors, a giant screen with images projected, monitors everywhere as set decorations, running live feed cameras, and keeping it protected from the elements, so the rodents don't eat the wires and the rain doesn't blow up the television.
Katherine:
In addition to
Tone Clusters
, there are also three monologues performed, and a poem. The monologues are how Ellen Geer came to this piece. She is an amazing teacher, she teaches at UCLA, and she discovered Joyce Carol Oates's monologues years ago and uses them. So she found the play. She's on fire with Joyce Carol Oates and just appreciates her.
Alan:
So the whole evening is about 80 minutes or so. I think it's a great opportunity for people to learn about Joyce Carol Oates the playwright and about Theatricum, beyond Shakespeare, beyond classical plays. Ellen is really making a commitment to doing smaller casts, still Equity, but modern plays that have political or difficult themes, and then have discussions after.
What are the joys and difficulties working in repertory, not only over a summer but also over years, doing the same roles with different directors?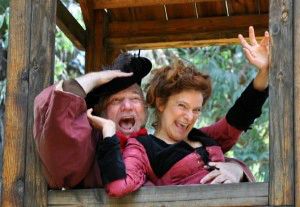 Alan:
Shrew
in particular. I've done four productions. It's how I got my Equity card. But as journeymen, as students, we did Bill Ball's production. In some ways it felt like the definitive production, in terms of rhythm: a commedia troupe shows up and does a production, and the characters were very comic. So I hear that rhythm in my head. That's the biggest challenge of rep: when you go to another production with another director. It's how to reimagine, how to download and store in an archive everything you know about the play and the character, and look at it with fresh eyes. I had the real privilege of working with Pam MacKinnon in a reading at South Coast Rep, for a reimagining of
Who's Afraid of Virginia Woolf
. She did it in New York with Tracy Letts. I asked her that question. It's the same as a young student who wants to do
Streetcar
[
Named Desire
]. But they don't do
Streetcar
, they do Marlon Brando. How do you get those images out of your head? She talked about, "Let's read it as if you never heard it before." They really had to work at that, not inflect it emotionally or vocally, to really strip down to the ground floor.
Katherine:
What has the playwright given you? What are the words?
Alan:
That's the greatest challenge. Maybe that's the challenge of being older. The challenge of doing different plays, other than the fact that my brain is not as supple as it was, so my little brain doesn't remember. I've often said, "I don't now where those words stay for the week," but then when you start saying it, they'll come out. I don't have that, "Who am I tonight?"
Katherine:
Did you ever see Herta Ware [the Geer family matriarch] up here? Before the dementia, she knew every show. She'd played all these characters. The first show I did up here, she had started getting the dementia. Working with her was such a lesson in this repertory world. So, we're doing
Winter's Tale
, and I was doing Emilia, which I had just done 10 years before at Ashland, in the
Star Trek
version. And you'd be onstage with her, and she was playing Paulina, and there we were. She'd get a twinkle in her eye, and you knew she'd gone up [forgotten her lines], but every actor I know other than Herta, when you can't remember what the next thing is that's coming, it's terrifying. She was so excited, because she didn't know what the next line was, and it was with joy that she greeted this moment of uncertainty. Sometimes she'd go into
As You Like It
or another play, but then you could grab her back and bring her in.
Alan:
It was a joy for her, but not for the other actors.
Katherine:
But it was a great lesson. We were brought up that way.
Alan:
The hardest is if you have a matinee of one show and an evening of a different show, and you do that over a weekend. It's physically exhausting. And it's a little mentally challenging. It requires enormous concentration. But once you put on the costume and you're in that world, you're in that world.
Katherine:
If you're doing eight shows a week, it used to be that Friday you'd have one show, Saturday you'd have two shows, and Sunday you'd have two shows, so you're doing five shows in 56 hours. By second performance of the same show on Saturday, you've already said all those things once. And you, "Did I already…? Am I…?" It's a different way of keeping it fresh.
Alan:
A lot of actors will never have that experience, which is too bad, because theater companies can't afford to turn the set around, which is one of the reasons rep is so expensive. And most theater companies can't carry a full company of actors. They don't have 30 actors on full-time salary. But I think rep is the great joy for the actor.
Katherine:
And for the audience.
Interviewed on August 28, 2013

Photos of
Tone Clusters
by Chris Sibley
Alan Blumenfeld as Shylock in
The Merchant of Venice
at Theatricum Botanicum, 2002. Photo by Denise Blasor
Alan Blumenfeld with Melora Marshall in
The Merry Wives of Windsor
at Theatricum Botanicum, 2011. Photo by Ian Flanders
Herta Ware on the Theatricum stage
Hired and Happy
Annabelle Gurwitch returns to local stages in Coney Island Christmas.

by Dany Margolies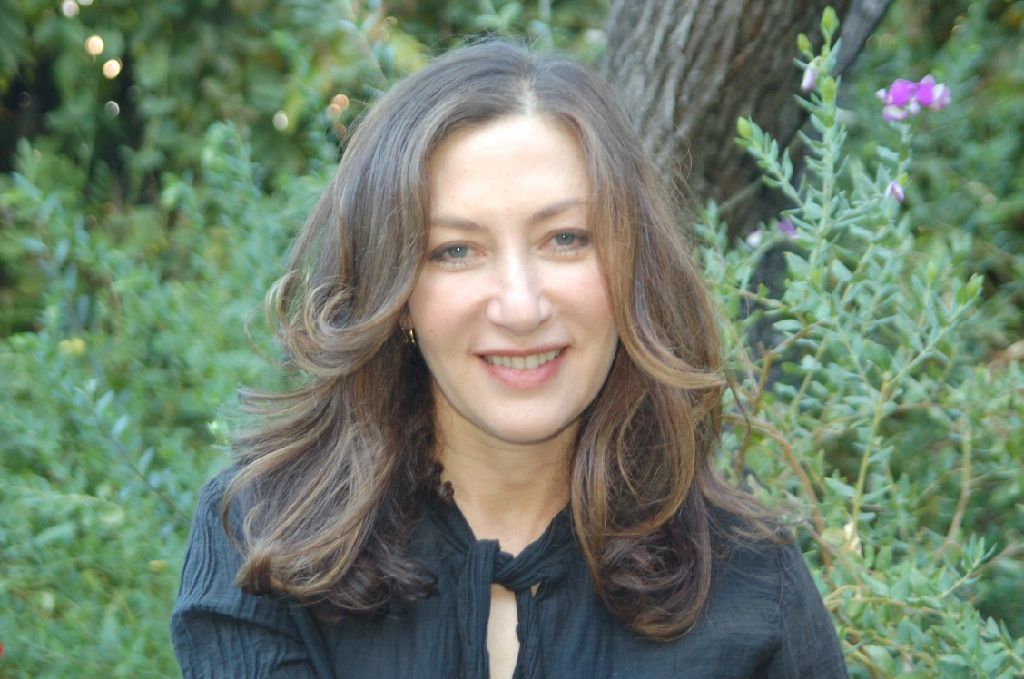 Annabelle Gurwitch is working, and she's doing so in LA theater. To her theatergoing fans, that might come as a relief and a surprise. The writer-actor hasn't been onstage speaking other playwrights' words since spring 2001, when she appeared in Padua Playwrights' production of Murray Mednick's
Joe & Betty
, playing the embattled, scarred wife-mother. And why the relief that she's working at all? One of Gurwitch's claims to fame is her status as fired actor, thanks to Woody Allen's dismissal of her from a one-act in New York City, an event she turned into a wicked evening of theater titled Fired.
This week she opens in
Coney Island Christmas
at LA's Geffen Playhouse, playing a role she seems to find extremely comfortable and near to her. The world premiere by Donald Margulies is based on Grace Paley's short story
The Loudest Voice
, set in the 1930s, as the Russian-Jewish Abramowitz family deals with assimilation into American society. Gurwitch plays Clara Abramowitz, mother to young Shirley who is asked to play Jesus Christ in her school Christmas play. Gurwitch finds the play's themes particularly relevant post-election. "What could be more timely than to realize we are living in a different kind of America and a different acceptance and tolerance of co-existence with our differences, of having an integrated society?" the actor notes. "I love it. I'm so thrilled to be part of that—that my character gets to carry that message."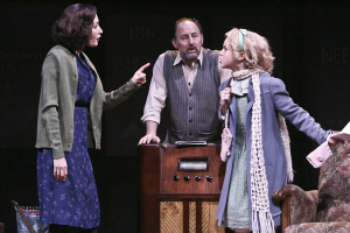 The actor also seems thrilled the play is set in the 1930s, an era she feels resonates with her. She loves the language of the day, she gets to wear great shoes, and—to bolster her feel for the times—her costuming includes pieces of jewelry from her mother and grandmother. However, magic seems to be at work in the present, too. First, the production is directed by Bart DeLorenzo. "I had heard about Bart," she says. "I hadn't seen other productions that Bart had directed before I came to the workshop [of this play], but I had heard that other actors called him 'the wizard.' And now I know why. He is something special."
One more bit of magic makes her work here an even happier experience. She stars opposite Arye Gross, her former neighbor and her friend for more than 20 years. She says they have tremendous trust in each other and a shorthand in communicating, which makes them able to be playful onstage. Both actors had been cast in the play's second workshop. Of being chosen for the role in the premiere production, Gurwitch says, "I'm assuming other Jewish television and film stars had plans during the holidays."
Serious Roots in Serious Soil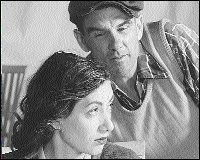 Gurwitch says her roots are in avant-garde and experimental theater, Jacobean tragedy, and modern adaptations of Shakespeare. Born in Mobile, Ala., she grew up in Florida, but after she moved to New York she developed her current, New York accent. She played her first role in New York, at age 18, at the New York Shakespeare Festival. Later she worked with director Richard Schechner at The Public Theater, in
The Red Snake
by Michael McClure—an adaptation of James Shirley's
The Cardinal
.
After starring in Mednick's play and not starring in Allen's play, Gurwitch decided upon writing as her creative outlet. "I write about the comedy of humiliation," she says, "which luckily there's so much of." For example, she says the origin of her book (with her husband, Jeff Kahn)
You Say Tomato, I Say Shut Up
is in the comedy of humiliation of being married for 16 years. Her current project is about turning 50. (One of its chapters,
Autumn Leaves
, is on ZolaBooks.com's bestseller list.)
"Every actor should write, and every writer should try acting," she says. "Writing is so hard. I now would like to take back many things I have done as an actress. I now understand things I did that frustrated writers." By way of example, she says, "Just thinking I had a better idea of how the line should go." And so, she promises, "I'm working extremely hard, even with my perimenopausal brain, to get every syllable of Donald's script on the stage." She says she feels "so much more admiration" for her husband, a writer, because she now realizes his discipline.
Bored Without the Boards?
And yet, she still felt the lure of the stage and was ready to get out of her pajamas and come to the theater and collaborate. So, this week, Gurwitch is focusing on bringing Clara Abramowitz alive on the stage.
She says the hard work in creating Clara was done by Margulies, and the hard work in getting Clara on and off the stage has been done by DeLorenzo. "He's able to choreograph a really large vision of something," she says of her director. Backstage during the show is "a whole other show happening," she reports. "Twenty people onstage, two dressers, two assistant stage managers, two crew members moving furniture, the guy operating the revolving stage, there's wigs and costumes for everything from pilgrims to Ebenezer Scrooge to reenacting the Nativity scene. It is absolute madness back there, but it's so choreographed. Once it starts, there's no intermission. You're riding on and off this revolving stage, which I have to say is so much fun. Some of the cast members also help other cast members with their costumes changes. There's no standing on ceremony.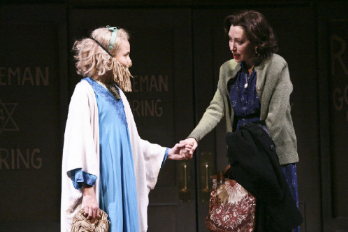 "Our stage moves, the sets, the lights, there's dream sequences, and yet to be human in the middle of all that, and the way he works with the kids, and to retain this kindness at the heart of all this chaos..." she says of DeLorenzo. Kids? Everyone ignored the adage about working with kids? Playing Shirley Abramowitz as a young girl is Isabella Acres, age 11. Gurwitch describes her as an extraordinary talent.
"Sometimes it's hard to remember she's a child," says Gurwitch. "She's very intuitive. I want to be careful with her. But she really gives it right back to me onstage. [The characters] have a very contentious relationship. In rehearsals, we had fun; it's fun to have a chance to yell at your mother. But it never carries off to the offstage. I make it a point to give her a big hug after [our scene]. Bart made it very safe for her—I think by making it fun, even in the serious aspects of the play."
A Play for the Young and the Picky, Too
Gurwitch says aspects of
Coney Island Christmas
should appeal to kids: the pageants, Thanksgiving, Christmas, two little girls onstage, and adults playing youngsters. But, she notes, they will likewise appreciate the larger stories of the Depression and early immigrant life in America.
Her son, age 14, will be in the audience, and she hopes he'll be proud, even if he tells her she's playing herself. Earlier this year she took him to see DeLorenzo's production of Chekhov's Ivanov, and thus, she says, "I was able to introduce him to depressing Russian theater, so my job as a mother is almost all done. Once I introduce him to Arthur Miller, depressing American theater, my work will be done." She says, "This is what I have to offer as a mother. What else have I got?" Seriously, how cool, and Jewish-motherish, is that? Clara should be proud.
November 30, 2012

Portrait of Annabelle Gurwitch by Dany Margolies/ArtsInLA
Gurwitch, Arye Gross, and Isabelle Acres in
Coney Island Christmas,
photo by Michael Lamont
With John Diehl in
Joe & Betty
, photo by David Weininger
With Acres, photo by Michael Lamont
Tracing the 'Long
Way Home'
Playwright John DiFusco and director John Flynn look back at a Vietnam-veteran play and forward on keeping its memories fresh.
by Melinda Loewenstein
The Long Way Home: Reflections on the Tracers' Journey
is a story for veterans, but it's also an inspirational story for young writers. The play tells of writer John DiFusco's journey to produce
Tracers
, his 1980 play about Vietnam veterans told by Vietnam-veteran actors.
The Long Way Home
tells of his experience as a veteran and an artist, struggling to stand firm with his vision—his story. Besides the obvious audience of veterans, it should appeal to young writers trying to make it in LA. "I can tell you about my struggle, and my struggle does have a happy ending," says the playwright-performer. The production is enjoying a run at USVAA Theater in the AMVETS building in Culver City.
Tracers
began at LA's Odyssey Theatre and traveled to Steppenwolf in Chicago and The Public Theater in New York in the 1980s. "We were the ones that let Hollywood know, 'Hey, this is something worth getting out there as art,' " says DiFusco. It is still being produced in various parts of the U.S.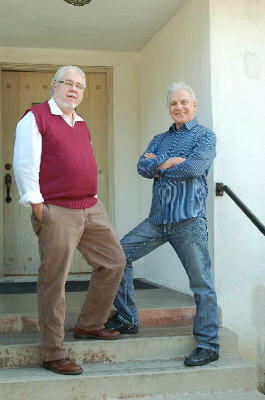 John Perrin Flynn, artistic director of Rogue Machine Theatre and director of
The Long Way Home
, says, "I think that art can always be transformative. You can see a work of art—be it a painting, or a play, or a movie—and it can have a profound effect on your life. But once in a great while a piece comes along and it changes who we are in a much larger sense. These are the one-in-a-million occurrences, and
Tracers
was one of them."
Finding collaborators along the way
Although it's a solo show (plus a musician), getting
The Long Way Home
on stage was a collaborative effort. DiFusco had been doing a lot of spoken word, so when there was an open night at Rogue Machine, he decided to do a reading of something related to
Tracers
as it was near Veterans Day. When DiFusco was rehearsing, Flynn happened to be in the theater and offered to work with him.
The writer had been in conversations with Keith Jeffreys, executive director of
United States Veterans Artists Alliance
, about collaborating on a
Tracers
project. When Jeffreys saw the reading, he thought it was solid material but that the show needed a chance to grow. Jeffreys says, "I was also extremely interested in getting the work in front of an audience because so much of John's story with
Tracers
is about his insistence that veterans be provided with the opportunity to tell and perform their own stories and the stories of other veterans." Flynn says he, like Jeffreys, thought it was a good story. "For me it was a way of saying thank you to John and to all the other guys who did this play, because I think it changed the world," says Flynn.
Also in attendance at the reading was Al Keith, who provides music for the current show, as well as stepping in as a couple of characters for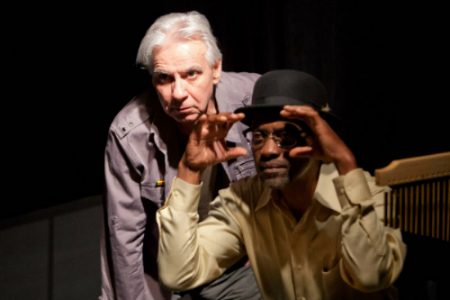 DiFusco to work with. DiFusco connected with Keith when he was looking for a percussionist for one of his spoken-word poetry performances. Keith, who is focused on his music career, was on the road a lot with various bands, but DiFusco and Keith continued to work together when possible. When DiFusco decided to bring
The Long Way Home
to its current venue, Keith was the natural choice for the music element, to bring added dimension and emotional impact to the show.
Giving direction to the journey
After the reading at Rogue Machine, DiFusco had a year before the team planned to bring the show to AMVETS. In the interim, he rewrote his screenplay version of
Tracers
, so when he sat down to work on
The Long Way Home
,
Tracers
was fresh in his mind. He spent several months working on the script. He says, "I act it out a lot. I find myself walking around the living room, playing the parts."
One of the topics covered in
The Long Way Home
is how important it was for DiFusco to direct
Tracers
. But, he says, "It's extremely difficult to direct yourself; I work by myself a lot, but it's tough to be objective." In addition to being one of the best directors DiFusco says he knows, Flynn was also a friend, which made it easy to ask him. "We started out doing theater together. He went off to TV and then came back, and I'm still here doing theater, so it's a very, very easy marriage," says DiFusco.
The script was in place when they began staging the show, but Flynn would make suggestions about the visual aspects and DiFusco would do rewrites. "It's the director's responsibility to enable the collaboration," says Flynn. "So you have to have a vision, but at the same time you have to have flexibility within your vision, so that when others come along and clearly are going to contribute something that's going to make your vision much better, you can let that happen.
"And then you can take the credit for it," jokes Flynn. Throughout the show,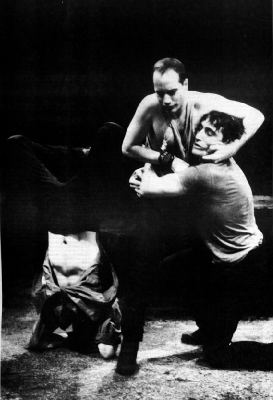 there is a slideshow with photographs of the original cast of
Tracers
, photographs from DiFusco's life, and historical pictures. Says Flynn, "In terms of the visuals, I just wanted to provide a framework with two thoughts in mind: for those who weren't around when all this happened, to give a visual reference to what the world was like, and for all of those who were around, to give us a little jolt of nostalgia."
DiFusco says it was challenging to dig all the photos out of storage, and Flynn was constantly asking for more pictures. But, DiFusco says, "It deepens the performance. I actually am feeling and reliving much more than I expected to; when I look at the faces of the guys and that sort of thing, it just takes me right back there."
Although the performer has the show memorized and there is little improvising, the director gave the visuals leeway: They sync up with the performance, but not too rigidly. "We built it so it would have flexibility so we could do a little bit of improvising, as well," he says. And, DiFusco says, "Al's getting a little bit looser with his acting, and so we're having a little more fun with that too."
DiFusco has been on a long journey with
Tracers
, and the journey most likely will continue. He has thought about performing
The Long Way Home
in conjunction with directing
Tracers
, as well as doing something similar with veterans of more-recent conflicts like Iraq and Afghanistan. "It's certainly an idea I'm interested in. How it will happen or when it will happen I don't know," he says.
November 9, 2012

Top photo: John Perrin Flynn and John DiFusco. Photo by Dany Margolies
Middle photo: John DiFusco with Al Keith in
The Long Way Home
. Photo by John Perrin Flinn
Bottom photo: The Public Theatre cast of Tracers. Photo courtesy Public Theatre
Full of Grace
Joel Jimenez earns Princess Grace Award for work with Cornerstone Theater Company.
by Stephanie Forshee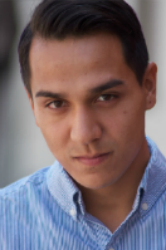 Joel Jimenez will make his longest trip to date, and experience his first ride in an airplane this month, all because of his acting abilities.
The Princess Grace Foundation
selected the 25-year-old as its George C. Wolfe Award honoree for his apprenticeship with
Cornerstone Theater Company
and is flying him and 24 other winners to New York City for an awards ceremony scheduled for Oct. 22.
The foundation selected Jimenez for his work and dedication to theater. "I was at work and got the call [that I won]. It was incredible, and it was amazing," Jimenez says. "It's just a life-changing thing. Drama in high school was never accessible to me, so to be given an opportunity like this with a lot more tools is crazy."
The Princess Grace awards for theater, dance, and choreography honor exceptional talent for professionals and those in training across the country. With his award, Cornerstone is sponsoring a one-year apprenticeship with Cornerstone, a multiethnic, ensemble-based theater company in East Los Angeles.
"For me, it's just like school; it's like college and acting class rolled into one," Jimenez says of the apprenticeship. "I'm given a pass to let me pick [the professionals in the company's] brains. I can do whatever I want in order to secure a future for myself."
Building potential
Even though Jimenez is an actor, he isn't limited to discussions with just his fellow performers. The apprenticeship encourages learning from and about all aspects of the theater. "At Cornerstone, you're constantly surrounded by renaissance people who are skilled at a lot of things," he says.
Cornerstone's artistic director, Michael John Garces—a recipient of a Princess Grace Award in the 1990s—was among the creative team that selected Jimenez to apply for the award. In his submission, Jimenez's work was judged based on his acting reel, headshot and résumé, bio, and essay on how he thought the award would help him. "I think he's an exceptional talent. He has a lot of potential in the field," Garces says.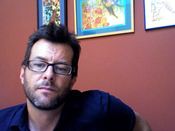 Garces realized that gift when he first saw Jimenez audition for Cornerstone's
Touch the Water
in 2009. "He was a skateboarder in his community, he'd never done a play before, and we wound up giving him a pretty big role," Garces says. "He's got a lot of versatility and natural talent."
Jimenez recalls that first audition at Cornerstone where he was first cast, and how nerve-wracking that experience was as he jumped into a new arena: "I was nervous, and I was really scared. But I felt like once I broke through that, everything else came a lot easier. It's changed my life for the better."
Aside from his acting aspirations, Jimenez also plays and writes music, and is a standup comic. "Acting and standup are my main loves in life," he says. "That's really what motivates me in everyday life. I wish life could be as simple as performing in front of people."
Because of his work with Cornerstone, though, he is now considering turning this apprenticeship into training for his newfound career choice. "I just want to grow as an artist and keep growing," Jimenez says.
September 30, 2012

Top photo: Joel Jimenez, photo by Ed Fuentes
Bottom photo: Michael John Garces
Guts and Glory
Here are 20 facts (and opinions) about Zombie Joe's Underground, in celebration of its 20th anniversary.
by Dany Margolies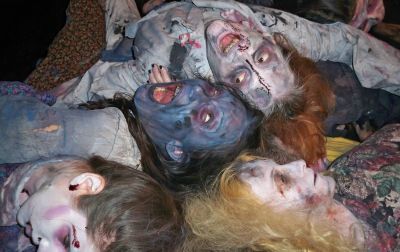 1. It went from an academic 'no' to an artistic 'yes.'
Exactly 20 years ago, a student wrote a play while at University of California, Irvine. The theater department rejected the play. The student decided to produce the play by himself. The student was Zombie Joe, who started Zombie Joe's Underground in a garage in Northridge, Calif. For a few months, the going was tough. Then Joe allied with Josh T. Ryan, a friend from their high school days at Birmingham High School in Van Nuys. Together in that garage, they put on the rejected play,
The Masterpiece
. The rest, to paraphrase one of ZJU's signature productions, is far from silence. The company currently resides in a storefront in North Hollywood, where many of the performers from the first garage years have continued appearing over the ensuing seasons. Says Joe, "Much of the Underground's brisk progressive style originated from the down-and-gritty style of the DTASC [Drama Teachers Association of Southern California] Fall Drama and Spring Shakespeare festivals—no props or costumes allowed, and can be performed in any spot of space."
2. Its leadership is a trio of longtime collaborators.
Joe, a former child performer, has remained the company's artistic director, producer, and leader. Denise Devin joined the company while it was in another garage, in Reseda; the actor and former professional dancer has since become its lead director.
Ryan
, now an actor-director and an executive producer–creator for television, has recently returned to the ZJU fold as a director of its shows.
3. The aesthetic is dark, the ethic is bright.
When ZJU began, its style, says Devin, "was youthful, aggressive, somewhat violent energy." It remains "in your face," though the stagecraft has become so sophisticated that audiences are no longer literally touched by the onstage action. "We stopped using real guns onstage," says Devin. Joe has described the work as "down, dirty and to the point, a Progressive Brecht/Artaudian shock-theater-of-cruelty of sorts." Joe also claims influence by the classics. He considers himself a blocking director, working with movement and presentation to tell a story visually. But he grew up watching and loving horror movies. And yet he noticed that film and text are a layer away from contact with audience. Devin says the shock value of, for example, ZJU's
Urban Death
, which has been a staple of the company's seasons for at least eight years, "is to crack that isolation and lack of touch and reach someone on a visceral level."
4. Tight quarters, tight shows.
"We still do a lot of horror theater. That's our signature," says Devin, but she adds that the horror and violence have become more psychological. Devin still includes realistic swordfights in her direction. But the theater's playing space is tiny, even by LA standards, and the audience is one step away. Discipline and effective rehearsal are accordingly another signature of ZJU's work. "We're also fast-paced," says Devin. "Sometimes that's a complaint by people. We're not the theater where you sit there and it's relaxed. I don't have anything against that, but that's not us. We're hard-hitting. If it's comedy, we deliver it with a punch; if it's horror, we deliver it with a punch."
5. Speak the speech.
Devin admits a little-known fact about herself, Joe, and Ryan: Each is well-versed in Shakespeare's canon and classically trained. So if you're an actor coming in to audition, don't blow your Shakespearean monologue. As the company grows, it has been able to attract more-trained actors to its fold. ZJU holds auditions for almost every show but gives priority to company members who are developing seniority. In bringing on newcomers, "Ideally, what has worked best for us is when somebody comes to see a show, and then they're interested," says Devin. "Primarily it's so that people will understand the kind of commitment we are requiring. That's our biggest issue."
6. Commitment is the plan, from actor…
"Commitment. It's what works for us, it's what our actors are famous for," says Devin. "You have to get out there, you have to hit hard every time. We have three weeks' rehearsals for an hour play. So when we say come in with your lines learned for the first or second rehearsal, we're not kidding. We honor our time. If it's 6 to 8 [pm], that's what we do. We're not having coffee. So you need to know, as an actor, joining us, that that's the requirement. You have to work that whole time. Once we set a schedule—and we will work with conflicts, but before it starts we have set a schedule—that's the schedule we expect. The lines have to come trippingly off the tongue, and it has to happen before dress rehearsal. We will not go to the coffee shop to talk about it; it has to happen in rehearsal. Also onstage, whatever you're doing, you have to do it. It's not halfhearted."
7. …through fan.
Once audience members become fans of the work, they remain fans. Many stay after performances to tell the theater leadership how many shows they can recall from prior years, nowadays faithfully following company news on
ZJU'S website
.
8. Why Shakespeare suits the Underground.
"I have always felt that Shakespeare doesn't need a big spin: He already has pirates and death and blood," says Devin. Hamlet, for instance, "has violence, death, ghosts, psychological trauma—all the things we love." So whose direction brings what to the Bard? According to Devin, Ryan's direction involves interesting stage pictures, and audiences will most likely see a dark but very humorous twist to the text. Joe's direction is at a darker pitch, involving more movement through the playing space. Devin's style combines movement and pace with a more traditional viewpoint.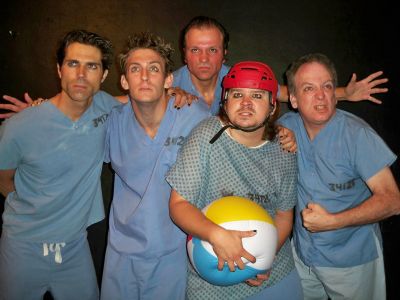 9. Why ZJU's Macbeth is "bloody."
In directing the company's
Blood of Macbeth
, currently extended through Sept. 28, Ryan gave it a "third-world, Arab touch," incorporated the role of Lady Macbeth within Macbeth, included a chorus line of witches, and, in collaboration with Joe, trimmed Shakespeare's script to 55 minutes. Admits Devin of her colleagues, "One thing I'll say about their spins: They do get to the essence of the play. You'll understand it, but it won't be on a logical level. Take all the 'stuff' away, it's about a man who kills and falls apart as a result of that."
10. Why its Hamlet is ham-less.
"Cutting-edge for us is delving into more-traditional pieces and seeing what we can do with that," says Devin, who directed the recent run of
Hamlet
straightforwardly. "It's been so exciting for me. How can I bring our really tight ethic and our pace and our demand and still honor the play and give it big ol' costumes?" She kept scenes not traditionally kept, thus able to offer more roles to company stalwarts. In particular, Devin kept the entirety of the play-within-a-play and its characters. "I was always, like, 'How do we know "the play's the thing" if all we see is actors off in the distance.'" Devin also wanted to stretch herself and the company with a two-hour production.
11. Why Urban Death.
Of ZJU's perennially revived
Urban Death
, Devin promises, "It's really dark and very scary." She notes first-timers have a "yeah, sure" skepticism about how frightening this stage production can be. "But they come out, and they're like, I'm having nightmares for weeks," she reports. And then those audience members return to see it again, as the production slots different vignettes into the evening. The tools of this trade include blood (stage makeup, of course), guns (all decommissioned), saws, axes. "We touch nobody," says Devin, and we use our blackout, so the audience will sit in the dark for a while, with different noises, or there will be a flash visual. By the end, you understand why it's urban death, how we're so out of touch with body and mind. After we do one particular piece, most people think we've finally lost our minds. It's a common event, but you see it up close and personal."
12. Quality control is Job One.
At least one of the leaders sees another one's run-though the week of technical rehearsals, "to create the cleanest, tightest, highest-quality product possible," says Joe. Says Devin. "It's very nervous-making having Zombie in the room. In tech, you're not always completely ready. But it is the best thing that ever happens to my shows. Every show goes through this, no matter who the director is. And if I'm not finding the right words to say, I reach out and find someone who can. After opening, it's not constructive because I can't change anything."
13. The company thinks inside the box (office).
Devin says ZJU aggressively builds its audiences. It has avoided becoming a nonprofit corporation, thus under no legal obligations that accompany 501(c)(3) status. All its income comes from box office. "So, if you join us, if you're part of our company, part of that is being aggressive about making sure that the show is growing—being available for interviews, going out in the personal arena, making sure the show is known about," says Devin.
14. A Long history of a safety Net.
Says Joe, "ZJU's webmaster Randy 'Kernel' Long has rooted ZJU into a rich and powerful online presence, planting seeds deep online that very few theaters give such detailed attention to." For the past 12 years, Long has also served as ZJU's chief sound engineer, online PR manager, and curator/historian. "He is an integral part of the ruling body of ZJU, and we would have never have seen a drop of success without his groundbreaking contributions and their painstaking maintenance," says Joe.
15. North Hollywood ain't Hollywood where ZJU is concerned.
"We're not doing theater so that somebody will come along and make a film of it," says Devin. "We're doing theater to present theater and to have a theatrical experience for people." So while ZJU certainly understands the concept of feeding a family and paying mortgages, Devin says, LA theater may have gotten a bad reputation because its actors treat it as second-best to film and television. "We forget our top artists are about making their art, not making sure someone else can see it. Otherwise there's no joy anyway," she says. So if an actor commits to the run of a show, he or she will not be permitted to miss rehearsals or performances to take a paying gig. "If it's for Martin Scorsese, probably all of us would relent a little bit. But maybe not," she says. "You've got to take a stand."
16. So what's ZJU's big picture?
"It's about rattling the cage, it's about having an experience as a human being," says Devin of the company's productions. "It's meant to reach out and pull people into our world. I think it makes it very exciting for audiences. They're not used to it. They go to a film, and there's already a celluloid layer and a big theater."
17. Don't just take our word for it.
Local theater reviewers have found a place in their darkened hearts for ZJU. Says the fervent David C. Nichols, Los Angeles Times critic and current president of the Los Angeles Drama Critics Circle: "Although many an LA company goes for cutting-edge risks, often most successfully, few if any consistently demonstrate the unbridled courage and seat-of-our-pants resourcefulness of Zombie Joe's Underground. Whether bringing Poe, Dostoevsky, and Lovecraft to grimly entertaining life, or turning Shakespeare on his head while remaining true to the Bard's intent, Zombie Joe and his fearless forces elevate both the garage-theater ethos and their audiences—an irreplaceable troupe." Adds Steven Leigh Morris, L.A. Weekly's impassioned critic-at-large: "They're smart, disciplined, and unapologetic advocates for their winking Gothic/macabre sensibility in their shoebox space, all lit by floodlights. They know exactly what they're doing, and why they're doing it." And offering her thoughts on the company, irrepressible longtime critic Jennie Webb says: "I love the company's passion, commitment, and go-for-broke (on a shoestring) investment in everything they do. There's always sort of a scrappiness, but at the same time a precision that tells me nothing's just slapped up—the time and caring shows. Always."
18. Plans for the next 20 years.
Among plans each ZJU leader would like to see instituted over the next 20 years are an expanded space for a larger playing area and larger house, a second space so the company hits can continue to extend; a return of LimeCat, the children's division; dance presentations; the training of new leadership to begin taking over the company; and of course LA theater's perpetual prayer, "staying alive."
19. Plans for the next 20 days.
Blood of Macbeth
continues through Sept. 28, Fridays at 8:30pm.
Down & Dirty
, "a neo-retro cabaret," plays Saturdays at 11pm through Sept. 29. The
Para Abnormals
, "a supernatural thriller-comedy," plays Saturdays at 8:30pm, through Sept. 29, then Saturdays at 11pm Oct. 6­–20. Zombie Joe directs Robert Riemer's "world premiere Petrushka-esque performance extravaganza,"
The Fainting Couch
, Saturdays at 8:30pm, Oct. 6–Nov. 3. Devin directs Shakespeare's
Much Ado About Nothing,
in a one-hour, physical-comedy style Sundays at 7pm, Oct. 14–Dec. 2.
20. How to get to ZJU.
Zombie Joe's Underground is at the southern end of the Lankershim Boulevard theater row, just north of the intersection of Vineland, Camarillo, and Lankershim.(818) 202-4120.
www.ZombieJoes.com
http://g.co/maps/7aqw5
September 17, 2012


Top photo:
Urban Death
, with, clockwise from left, Vanessa Cate, JoAnna Bartlin, Denise Devin, and Jonica Patella.
Middle photo:
Hamlet
in 2012, with John Hope, Vanessa Cate, Rafael Goldstein (as Hamlet), and Philip Rodriguez.
Bottom photo:
Blood of Macbeth
in 2012, with Michael Blomgren (left, as Macbeth), Willy Romano-Pugh, Steve Madar, David Wyn Harris, and Roger Weiss.
Photos courtesy of Zombie Joe's Underground
The Constant(ly Working) Gardener
Judith Ivey helms staged reading of iconic play Steel Magnolias.
[show closed]
by Dany Margolies
Let's pause for a moment to absorb the shock: This year marks the 25th anniversary of Robert Harling's play,
Steel Magnolias
.
Now, let's get back to business. A staged reading of the play will benefit Juvenile Diabetes Research Foundation, this Sunday, Sept. 9, at Santa Monica's Broad Stage. Giving their talents to the occasion are actors Alexis Bledel, Frances Conroy, Jennifer Coolidge, Elizabeth Perkins, and Annie Potts.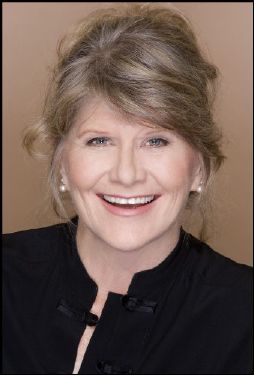 Judith Ivey directs the reading. Her many Broadway appearances include her Tony-winning turns in
Hurly Burly
and
Steaming
(both earning her Best Featured Actress awards) and
Park Your Car in Harvard Yard
(Best Actress). Her film credits include
Brighton Beach Memoirs
,
A Life Less Ordinary
,
Washington Square
, and
Mystery, Alaska
. She also starred on television in
Designing Women
and
The Critic
. She has directed a dozen theater pieces across the country.
Ivey graciously took time to answer a few questions posed by ArtsInLA.com before rehearsals began.
Specifically what are you doing to punch up the comedy in this tear-jerker, and what are you doing to keep the characters from outrageousness, if anything?
Ivey:
I think of
Steel Magnolias
as a comedy first. There is certainly tragedy by the end, but playing it for the truth is what makes it work both ways. I hope that the casting of this reading embraces that. These actresses are wonderful comediennes. I know from past experience either acting with them or directing them, that they have a devotion to "the truth," and that is why they are so successful as actors.
What will you focus on with a shorter rehearsal period?
Ivey:
I love talking about the play and the characters and their relationships for the first week of rehearsal—if time allows. Of course, in this case, we have one day of rehearsal. But we don't have to stage it and move around and explore the physical life, so the emotional exploration is certainly possible. Again, I chose these actresses because of their talents for authenticity. I am hoping that I am right. The greatest advice given to me about directing was, "If it ain't broke, don't fix it." Entrusting the actors to be there for the character and the story-telling is an important element of good directing.
You directed
Steel Magnolias
at Alley Theatre. What did you do last time that worked so well you're keeping it? What have you discovered about the characters this time through?
Ivey:
What I hope to keep in this interpretation is the sense of community. Five of them have all grown up together, know each other very well, and the addition of Annelle allows us to get to know that small town and the "community" that they share. Given the focus of this benefit, there is a community for all of us and that's why we relate to
Steel Magnolias
' women.
September 6, 2012


A Perfect Number
of Cooks
Playwright Michael Gene Sullivan stirs up a benefit for Theatricum Botanicum with his world-premiere
Recipe
.
[show closed]
by Jean Schiffman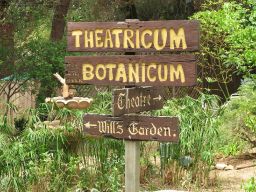 Best known for staging the classics, the Will Geer Theatricum Botanicum is taking on a brand-new play for its "Night Under the Stars" reading to benefit the theater's performance, new play development, and education programs.
Recipe
, a political comedy, is part farce, part thriller. Its roles are designated for four white women and one younger black woman. At Theatricum's reading, the roles will be read by, respectively, Cloris Leachman as feisty Ruth, described in the script as in her 80s, a hard-as-nails, old-school radical; Wendie Malick and Amy Madigan as Helen and Lillian, a pair of amorous lesbian lovers; Jean Smart as Janice, a spacey, overcaffeinated ex-flower child; and Lisa Bonet as Diane, a radio journalist who has come to interview this coven of mature—for want of a better description—women who meet regularly, calling themselves the Morning Glory Baking Circle for Revolutionary Self Defense.
The Circle donates the proceeds from sales of its mouth-watering, homemade pastries to revolutionary causes. An amusing enough concept, but that's just the tip of the proverbial iceberg in this carefully plotted two act with a completely unexpected ending. The play never compromises in examining—with affection, humor and respect—the characters' belief systems.
At age 51, playwright Michael Gene Sullivan, who's African-American, might seem to be writing far from his own experiences and affinities. But as head writer for the politically leftist San Francisco Mime Troupe, where he also acts and directs, he shares his characters' core revolutionary spirit.
In the early days of the war on terror, says Sullivan, he heard about a group of older men and women—law-abiding, peace-oriented political activists—who'd get together regularly to eat muffins and talk about the ways they saw America going wrong. One day a younger member showed up, to their delight—but the newbie turned out to be a deputy from the sheriff's department; it seems that when the Patriot Act was passed, Homeland Security was funded to deputize people across the country to infiltrate suspicious organizations. This group of elders was being spied on by the federal government. "That story got inside my head for a while," says Sullivan.
Meanwhile he was working on an adaptation of George Orwell's
1984
for Tim Robbins at The Actors' Gang. Adele Robbins, Tim's sister, complained that there was only one woman's role in the play. Sullivan couldn't change that, but he promised Adele he'd write a play with more roles for women.
The idea for
Recipe
hit him one day when he was onstage in a reading of someone else's play—and he admits he may also have been influenced, at the time, by being the token male in an all-women's writing group. "There were big chunks [during the staged reading] where I wasn't talking," he says, "so I started writing a scenario on the back of the script—actions, relationships, a matrix of how I wanted the plot to work." From there, he went into overdrive, which is his usual method when working on a script: sometimes writing in a frenzy for 24 hours straight, sometimes taking long walks, even starting out at 11 p.m. and showing up at home the next morning. He once walked all the way across San Francisco, across the Golden Gate Bridge to Marin County and back.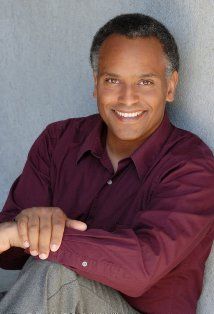 "When I was writing, because I was already writing for a group of women, I thought, 'Okay, I'm already on the edge here, I'll write it for older women," he says. "At every point I made choices that were the hardest: characters who are radical leftists who are not going to apologize for it. Apologizing—that's the easy way. It makes the audience feel comfortable. But, nah. I want people to be invigorated. So every time I thought I could soften this or that, I thought, no—more so, push the comedy further, never invalidate the politics of the women. Part of that is because those are my beliefs, and part of it is that as a writer it's the hard decision. It's easier to have the characters question their core beliefs. And the show isn't about that.
"It's about, if you think the government is spying on you, what do you do when you realize they actually are?" he continues. "These characters don't really believe it, and during the course of the play they have to come to grips with the fact that their fears are true. It's fine to play at being a revolutionary…."
Which his characters do, in hilarious ways. In anticipation of the radio interviewer's arrival, they hastily slap iconic photos of Che Guevara and Huey Newton on the wall, don black berets, darken the room; Helen (now calling herself Helen X) is all prepared to deliver a formal, droning speech that begins: "As you know, we in America live at the center of a vast cryptofascistic auctionocracy…." Ruth packs a knife, along with her homemade muffins, in her huge purse, whipping it out menacingly at the slightest provocation. The de rigueur two-way password to enter the always-locked door of the house where they meet is "Power to the people!" to which the response must be "Death to the pigs!" But in the end, continues Sullivan, are you willing to walk the walk and not just talk the talk? "That's the big shift for the characters."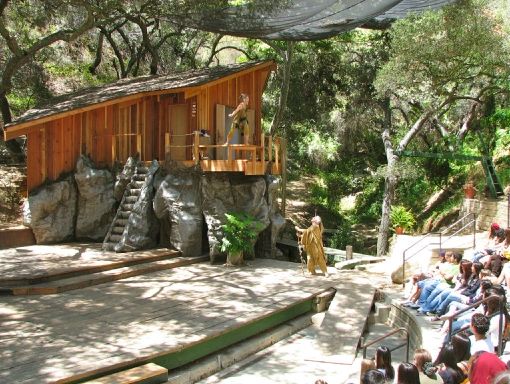 For her part, Ellen Geer, artistic director of Theatricum Botanicum, was delighted to receive Sullivan's script over the transom. "Women get things accomplished in a very different way than men, and this really highlights that," she says. "And he's so funny. It's rare to find a play with mid-life women all together and relating." It's remarkable that Sullivan has a grasp of how women interact, she notes. He has negotiated a fine line; it's all too easy, in our society, she believes, to take an ageist attitude when depicting older women.
Geer observes that she got the same feeling when she read
Recipe
as she did when she first read
Harold and Maude
—"to have a young man understand not just the young age but the older age too. You know how hard it is to write something that isn't part of you." She adds, "This is going to sound funny, but it's almost Chekhovian—the characters are that deep, and it's a comedy. Yet they're funny because we all recognize them."
The stars participating in the reading, with Joe Mantegna as narrator, loved the script. One of the women wrote Geer to say, "I'm halfway through reading this, and I want to do it."
"This is a specific kind of political comedy," Sullivan says, "all women, all politically informed, no need for a guy. They're empowered." They fight among themselves quite a bit, in many different ways and over many different issues; they're an eccentric, contentious bunch. "But their politics are progressive." Considering the almost 60-year-old Theatricum Botanicum's place in Los Angeles theater history, Sullivan's play is a perfect match for the company's summer benefit.
August 20, 2012

Two Local Classics: When Is a Concept Not a Concept?


by Bob Verini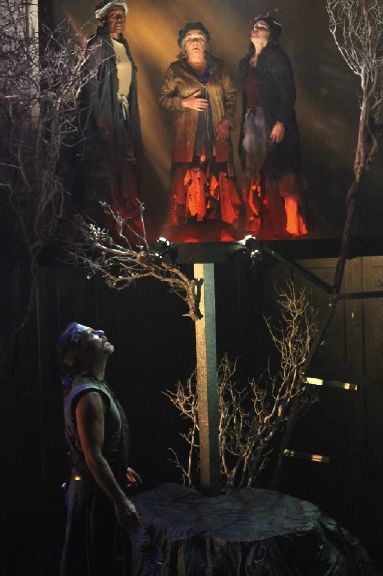 I had gleaned a bit of advance intelligence on the Antaeus Company's
Macbeth
, to the effect that apparently helmer Jessica Kubzansky was going to interject the impact of a dead child on the young Mr. and Mrs. Macbeth's marriage and later life. I was a little concerned because I am temperamentally leery of attempts to assign too much explicit motivation to the actions of Shakespeare's characters. It has always seemed to me that it was enough for the man to be so good at detailing how people turn evil and what becomes of them; that he could be forgiven for having no compulsion to spell out precisely why they do so.
As it turns out, keeping Shakespearean motivations ambiguous proves to be the more modern choice altogether, whereas attempts to locate in backstory the source of, say, Leontes' jealousy or Iago's treachery usually seem like presumptuous, and often banal, incursions of twentieth century psychology, Freud and Stanislavsky divisions, onto the turf of a writer content to take human beings as they are, straight up. I hate him because he is a Christian, says Shylock of Antonio, and it seems to me that staging a play ought to require that one take that sort of assertion at face value and wrestle with its implications, rather than paper it over or weave some elaborate extratextual psychological profile to justify it.
Still, Lady M. does in fact fess up to having given suck, so there's at least some textual support for the notion that childbirth has played a role in the development of this most peculiar Scottish family. Moreover Jessica—a dear acquaintance of mine who also happens to be highly talented and whip-smart—apparently found numerous other references in the play to the broad theme of birth and childrearing. And there's no question that the loss of a child can unhinge even the most benign parent. So I said to myself, hey-ho the wind and the rain, let's let 'er rip and hope for the best, while electing not to read up anything more on the play or the production idea in advance of Aug. 2, the first night I could get over to Lankershim. (I saw the combo Hurlyburlys cast in which Bo Foxworth and Ann Noble assumed the leads.) Here's what I saw.
A little wooden cradle was set downstage center, to which the Macbeths slowly crossed from upstage with a bundle in hand and cleric in attendance. This was all a little too studied and ritualistic for my taste—a funeral can be solemn but need not be as processional as a coronation—but okay so far; clearly major emotional issues are being introduced here.
Then they put the bundle in the cradle, and a dozen or more Scottish nobles (you could tell they're Scottish because they wear plaids and bagpipes are playing) approach the bereaved couple to commiserate. I was reminded of the heads of the Five Families doing homage to Michael Corleone at the Godfather's funeral, especially when, two by two, they stood over the cradle facing us and gave the Roman Catholic sign of the cross. Ah, I said to myself appreciatively, here comes an excellent opportunity to introduce these characters individually. Which ones are treacherous, which ones honorable? Which are (say) going to turn into comedy relief, which become principal allies or antagonists? In how they deal with this dead Macbeth child—if reports of the production concept are to be credited—perhaps we'll be able to infer any number of relationships, right at the outset. This promised to be exciting.
The trouble was that as far as I could see, every one of those nobles performed his obsequies with the identical rhythm, facial expression, and manner. As far as I could see, everyone was equally moved and treated the Macbeths with equal respect if not outright affection. Pair after pair of Thanes executed the same exact business until I started to wonder impatiently, why are we being asked to observe this? What is there about this world, or these individuals in it, that's being revealed in this sequence to justify taking up all our attention and all this stage time? (
Macbeth
is famously the shortest of the tragedies, but not when rituals like this are indulged in. This production ran 2:45 on Aug. 2.) Yet answer came there none. At one point one of the guys failed to perform the sign and I thought, aha, maybe that's going to signal something about him at least. But nothing came of that tiny variation, and I couldn't tell you then or now which Thane it was.
Eventually the grieving parents were left alone, and I looked forward to the payoff, the moment when this lengthy pageant would link up to the play we all know. Would the mother start to go nuts right then and there, leaving a helpless Macbeth to realize what a handful she would be thereafter? Might it be dad who became unhinged, or perhaps impotent and lost like Ashley Wilkes when his plantation in
Gone With the Wind
gets razed? Or maybe both would lose it, such that the next time we saw them their awful murderous trajectory would seem frightfully inevitable? I began to fancy that perhaps the couple would turn into a Dark Ages version of George and Martha, starting to mime an infant that they would keep alive in their most private moments.
I wasn't redirecting the play, mind you; I was just thinking of the possibilities and what might be made of them. What I didn't expect at all was what I saw—namely, just some blubbering, keening Lady walking off in husband's arms. That was it: a display of standard issue grief. And by the time the couple returned several scenes later, they were in the standard issue mode we've seen in dozens of past productions (he tortured, she feral) and not at all, as far as I could see, illuminated or affected by that which they had suffered in that graveyard.
I couldn't help but think of the last major instance I can recall of art's focusing on how parents deal with a dead child. In Lars von Trier's
Antichrist
, a baby climbs out a window while the parents are making love. Though I found that picture pretentiously hollow and inadvertently risible, it sure didn't take tragic loss for granted: If you recall, actors Willem Dafoe and Charlotte Gainsbourg went completely off their rockers, eventually leading to a self-cliterectomy for her and testicles nailed to the floor of the tool shed for him. No one would want this or any other Macbeth to go to such extremes. But surely if you're going to write in (or bring out) a dead child for the lead couple, you have to pull out the stops and explore at least some of the farther reaches of their despair. The dead baby idea may have helped the actors internally but for me, at least, it remained a notion that did nothing to animate the action.
There was a lot to like in this
Macbeth
, and I plan to see it again with the other Macbeth and Lady just to see whether the passage of time and the alternate performers make a difference. But much of the production struck me as a set of ideas pushing up against each other, rather than a fully integrated concept, and there's a crucial distinction there.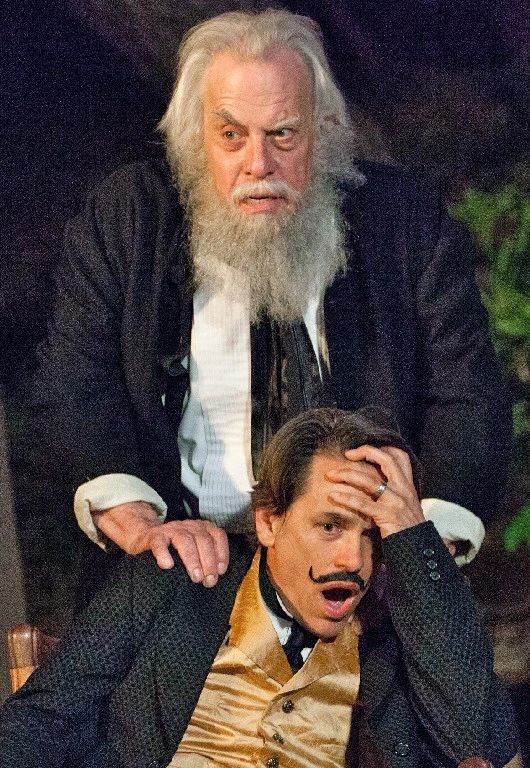 One night later I took in
Heartbreak House
at Theatricum Botanicum, and while I can't be sure, I wouldn't be surprised to discover that helmer Ellen Geer had taken some inspiration from Harold Clurman's production notes in his
On Directing
textbook, where he defines as the play's spine to get the hell out of this house—thus driving Shaw's bleakest contemporary comedy into the realm of bleak farce. Farcical Geer's version was, yet always real, and with the comedy heightened as comedy of manners needs to be heightened. For instance, William Dennis Hunt was positively Biblical as the somber patriarch but his line readings were achingly funny; and Melora Marshall channeled the vain, throaty gurglings of Joan Greenwood as she purred her way to controlling every guest's action. It interested me that both
Macbeth
and
Heartbreak House
ran just a few minutes under three hours, but even though
Macbeth
is a breathless text and
House
a windy one, it was the latter that flew by on angel's wings. The key difference, in my estimation, was that the Shakespeare was built on original ideas but conventional behavior, while the Shaw left the ideas alone and just concentrated on creating unconventional behavior.
August 4, 2012

Top photo: Bo Foxworth with Fran Bennett, Elizabeth Swain, and Susan Boyd Joyce in
Macbeth
. Photo by Daniel Blinkoff. Bottom photo: William Dennis Hunt and Mark Lewis in
Heartbreak House
. Photo by Miriam Geer.