Film Review
May in the Summer
Written by and directed by Cherien Dabis
Stars Hiam Abbass, Cherien Dabis, Nadine Malouf, Bill Pullman, Alia Shawkat, and Alexander Siddig
Running time 99 minutes


Reviewed by Clif Lord
Cherien Dabis, Alia Shawkat, and Nadine Malouf
Love is hard, commitment harder. That's the takeaway from
May in the Summer
, an unfocused but earnest film from first-time filmmaker Cherien Dabis, who also stars as the film's title character, May. In the film's setup, we find May returning to her mother's home in Jordan so she can prepare for her wedding. We also learn that her mother, Nadine (Hiam Abbass), disapproves of the marriage because May is Christian and her fiancée, Ziad (Alexander Siddig), is Muslim. May, a novelist who lives in New York, is possessed with a more worldly view of love, and at first it appears that the only major impediment to her happy nuptials is going to be Nadine's refusal to attend or even sanction the event. To make matters worse, Ziad remains in New York to complete his teaching assignment, leaving May alone with her mother and subject to her constant disparaging comments.
Yet, despite setting us up for a story about cultural assimilation and learning to accept people for who they are, or not, this movie takes a curious left turn, basically ignoring the central question it poses in the beginning, morphing into a tale of an estranged family coming together. As a result, the film feels like a little bit of this and a little bit of that without ever congealing into a meaningful whole.
Since her divorce, Nadine is bitter, and her daughters, Dalia (Alia Shawkat) and Yasmine (Nadine Malouf), have adopted her disdain for their father. When May arrives, she and her sisters start to reconnect after years apart. While they all share their mother's anger at their father, they're also sick of her incessant proselytizing of her Christian faith. She's taken refuge in religion to deal with the pain of her divorce, and they would prefer she just start dating again. Eventually, May, who is closer to her father than the other sisters are, reveals he's invited her to lunch, and she and cajoles her sisters into coming, too.
Their American diplomat father, Edward (Bill Pullman), and his young, Indian wife, Anu (Ritu Singh Pande), try their best to ingratiate themselves with the girls, but Dalia in particular is a hard sell. Though it's easy to understand their sense of betrayal, it doesn't shed any light on Anu's insistence that people of different cultures cannot endure as couples. By appearances, her marriage failed—not from cultural chasms but because Edward is that clichéd middle-aged man who had a heart attack and sought refuge in the arms of a younger woman. What ensues is a slow thaw between May and her father and a series of sisterly adventures that finds the girls bonding and revealing truths about themselves they had heretofore concealed. Curiously, in all this time, Ziad is just a presence on the phone, still stuck in America as the wedding date approaches.
Edward has a second heart attack, which compels a reconciliation with his daughter and leads to a bit of a scandal when May discovers her mother is sneaking out at night to spend the evenings with her ex-husband in the hospital behind his wife's back. So much for cultural differences. During this time, May has taken an interest in a local man who offers tours of the Dead Sea, and when she spends a chaste night with him in the desert, it becomes apparent to her, for reasons unclear to us, that her marriage to Ziad is no longer tenable. If none of these things seems related, that's how it feels watching the picture. When Ziad finally shows up at the end of the picture, we aren't even allowed a glimpse of the relationship he shares with May. Instead, she breaks up with him straight away. It happens in montage over a piece of music—a stunning disappointment and dramatic deflation, given this was the fulcrum of the picture. It makes May seem glib. Or maybe it's just summer and the heat has gotten to her.
August 26, 2014

Film Review
Magic in the Moonlight
Written and directed by Woody Allen
Stars Eileen Atkins, Colin Firth, Marcia Gay Harden, Hamish Linklater, Emma Stone, and Jacki Weaver
Running time 89 minutes
Opened July 25

Reviewed by Clif Lord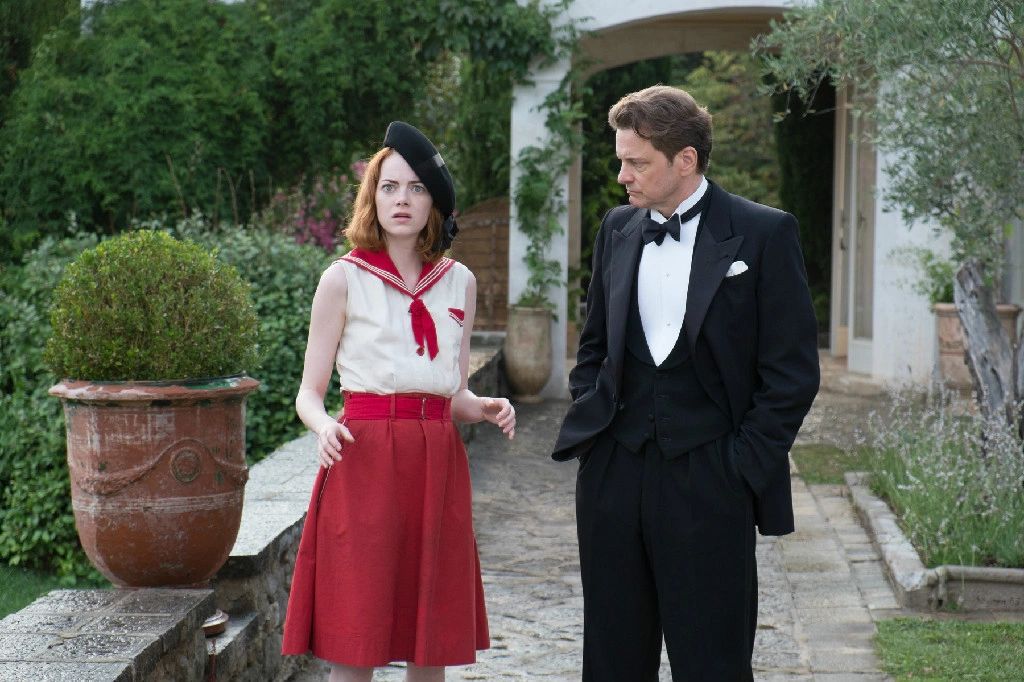 Magic in the Moonlight
, Woody Allen's 44th feature film, proves to be a masterpiece, but more on that later. Concomitant with any discussion of Allen's films—since the revelation of his love affair–cum- marriage to former girlfriend Mia Farrow's adopted daughter Soon Yee Previn—is the unavoidable encumbrance of psychological dissection that chaperones his works in the wake of that scandal. Much like with Roman Polanski, there is a compulsion to use Allen's films as prisms, separating the public image from the true nature of the artist who is both loathed to loved.
On this count,
Magic in the Moonlight
provides much grist for the mill. Given that a May-December romance—golden hued and chaste—forms the core of the story, it's tempting to view the couple, Colin Firth as Stanley an Emma Stone as Sophie, as proxies for Allen and his much younger wife. Add that Stanley is a highly accomplished magician, perhaps the best in the world, one who moonlights as a debunker of mystics and spiritualists, a supremely rational man invested in a world with no God, no afterlife, and no soul, curmudgeonly and highly intelligent, yet acting less out of hubris than a genuine desire to prevent people being taken advantage of by fakes, and it's hard not to draw comparisons to Allen.
Sophie, on the other hand, is a charming, beautiful, and naïve mystic who, as the movie begins, is in the process of securing a huge capital infusion from a wealthy American widow that will establish an institute dedicated to spiritualism and run by her mother, Mrs. Baker—played by the always wonderful Marcia Gay Harden. Sophie lacks the knowledge of the urbane Stanley, and they are natural enemies because she represents the exact fraud that is the bane of his existence. But as the movie unfolds and Stanley is unable to debunk Sophie's mystical skills, he changes from being a gloomy realist into a credulous person with renewed hope, thanks to the notion that life might have meaning.
Sophie, in one of the movie's less-plausible turns, is smitten by Stanley from the get-go, but he is too self-contained to notice and remains oblivious to her interest until late in the film. Essentially, the young women is the aggressor in this courtship, dressing ever more seductively and finally outright admitting her preference for the obtuse Stanley over her besotted pursuer, the doltish Brice, played with a perfect balance of sincerity and denseness by Hamish Linklater. Brice is the grandson of Grace, the wealthy doyenne set to endow Sophie's institute, and he has proposed marriage to Sophie between twangy off-key ukulele serenades.
Is this Allen offering a mea culpa for his past by insinuating that it was not he but the young lady who was the aggressor in their relationship? Would it soften our view of him to imagine that he was blindsided by the affections of a girl whom he never considered for a lover? This may seem like idle speculation because it is. But, if this film were considered a companion piece to last year's
Blue Jasmine
, it's not much of a stretch to see how this film's exultation of love in whatever form it takes—in contrasts with the other's indictment of a crazy woman who keeps churning up the past until it destroys her family and ultimately her—is Allen's sly and occult answer to his critics in the morality police. But enough with digressions.
This film is by far the most charming, humorous, and thoughtful film of Allen's late oeuvre. He wraps a lucid and witty examination of the nature of life and virtue of love in a sumptuous and all-too-fitting period romance—shot in glorious, golden, sentimental tones by genius cinematographer Darius Khondji. He marries this to some of the tautest plotting he has demonstrated since
Crimes and Misdemeanors
and adds a typically fine cast. Of special note is the delicious performance of Simon McBurney who plays Stanley's childhood friend and fellow magician who approaches Stanley at the beginning of the film to request his skills in debunking Sophie after he has failed to expose how she pulls off her remarkable feats of insight.
This is both a romantic comedy and a caper picture whose effortless execution belies a mastery seen all-too-infrequently these days. That Allen is again distilling the themes he was wrestling with in Annie Hall may seem recidivist to some, but here he has found a perfect vehicle to examine them once again and with such profound certainty. Life is meaningless, he says, but love can still imbue it with magic.
July 24, 2014

Film Review
We Are the Best!
Written by Lukas Moodysson and Coco Moodysson
Directed by Lukas Moodysson
Running time 102 minutes
Stars Mira Barkhammar, Mira Grosin, and Liv LeMoyne


Reviewed by Clif Lord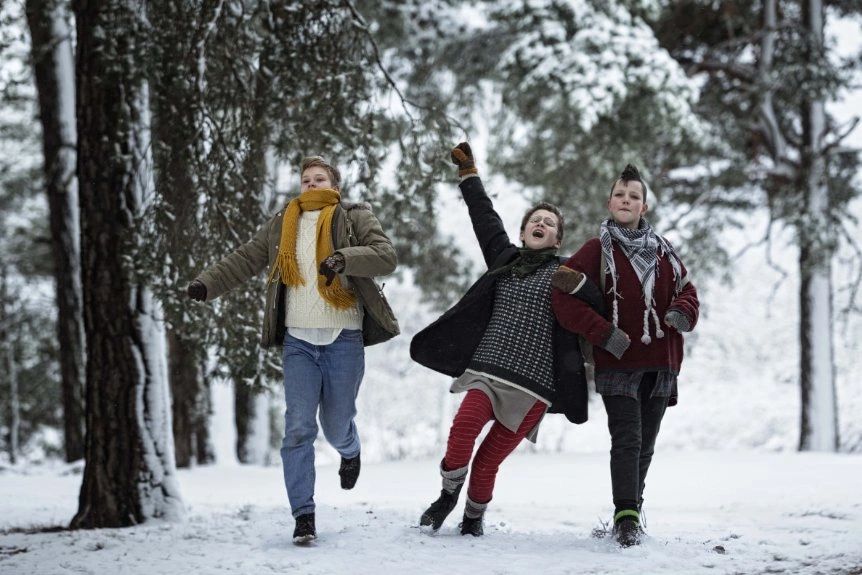 Mira Barkhammar, Mira Grosin, and Liv LeMoyne
Courtesy Magnolia Pictures

Never mind that it's in Swedish and subtitled. Never mind if you don't like punk rock.
We Are The Best!
, a gloriously rambunctious, slice-of-life picture captures in evocative detail the private thrill of three teenage girls—outsiders to be sure—who, bound by friendship and try-anything pluck, triumph as an ad hoc punk band in one of the most charming films in recent memory. Avoiding teen clichés and the dramatic contrivances common to most American films depicting youth from the point of view of the young, director Lukas Moodysson, working off a screenplay adaption of his wife's graphic novel,
Never Goodnight
, crafts a story that feels spontaneous, honest, and brimming with life and hope.
The story concerns Klara (Mira Grossen) and Bobo (Mira Barkhammer): two 13-year-old best friends who've adopted punk rock as their personal ethos. The picture opens in 1983, and two have cut their hair in punk styles. They spend their idle time listening to and extolling the virtues of punk rock, dismissing the existence of God, and kvetching about their parents. These are smart girls who don't quite fit in and aren't classically beautiful. Bobo is disgusted with her looks and the subsequent lack of attention they receive from boys. Like her single mother, she seems vulnerable to needing male attention.
On a visit to the local youth center, the two girls find themselves annoyed by the music played by a group of boys who call themselves Iron Fist. If it's not punk, it sucks. When they realize the group hasn't formally signed up for the time slot, they write in their own names and kick Iron Fist out of their practice room, despite that neither girl plays an instrument. This spirit of anarchic fun drives the girls, and, out of it, a band is born.
They recruit the uptight, born-again Hedvig (Liv LeMoyne), after seeing her play classical guitar at a school talent show, and the three become fast friends. It turns out Hedvig has a bit of the rebel in her as well and becomes a de facto music teacher to the other two. It's wonderful to watch the three young girls bond while scrounging up money to buy an electric guitar or travel to another city for the chance to hang out and flirt with the boys in one of their favorite punk bands. But, despite the girls' sometimes outlandish and inappropriate behavior, they never come from a place of maliciousness. Instead, they are essentially compassionate seekers of truth, trying to find their own identities and leaning on each other in the process.
The film has an improvisatory feel in its cinematography that perfectly complements the do-it-yourself punk attitude of the main characters, but it is also carefully enough constructed that it never lags or feels self-indulgent. As a director, Moodysson is gifted at creating moments one can imagine the girls laughing about or reminiscing on as adults, so keen is his eye. The editing, too, is superb in this regard.
If you're in the mood to fall in love with a trio of rascals who will steal your heart, you can do a lot worse than this film.
May 30, 2014

Film Review
The Unknown Known
Directed by Errol Morris
Running time 102 minutes
Opens April 4 in Los Angeles


Reviewed by Clif Lord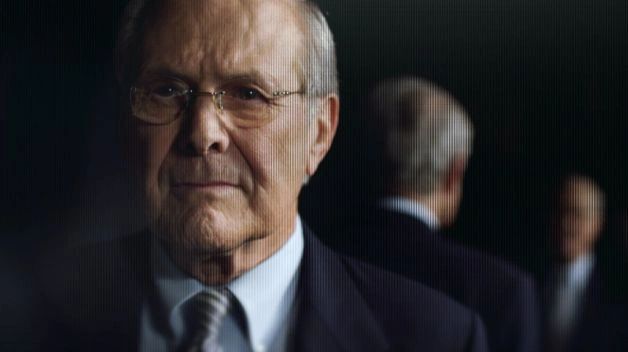 Why in the world would former Secretary of Defense Donald Rumsfeld—a man with five decades of public service and a reputation for vigorous image-burnishing—sit down with Errol Morris for 33 hours of interviews? Morris, a documentarian whose self-styled approach produces a kind of hybrid film in which factual context mingles with Shakespearean personalities and impressionistic imagery, is himself a kind of hybrid: part filmmaker, part surgeon of the psyche, able to peel back the layers an absence of introspection can thicken, like skin, into a callous. He even employs his own custom, surgical instrument, the Interrotron, which is a setup using two teleprompters, each with a camera behind its screen so the subject and interviewer can look at each other and simultaneously stare into the lens. To the viewers, the effect is of the subject speaking directly to them. Additionally, the intrusion of a machine interface between participants seems to have a disarming effect on the subject, teasing out truths in roundabout and unexpected ways.
Rumsfeld should be wary. His benighted predecessor, Robert McNamara, secretary of defense for presidents Kennedy and Johnson and chief architect of the Vietnam War, came off as desperate for and unworthy of redemption when he sat for Morris in
The Fog of War
.
But understand this: Rumsfeld isn't looking for redemption. He isn't going to say anything here he hasn't said before. There will be no gotcha moment. He is far too polished to give himself away. Indeed, he may not have anything to give away, and that is the most troubling realization of all, for we would like to believe that wrongful actions are perpetrated by evil people harboring ulterior motives, buttressed by self-interest and abetted by schemes of concealment. What if, instead, they are perpetrated by well-intentioned people who are conscientious and obtuse?
The Unknown Known
takes the long road to arrive at its intended destination, probing the public-facing life of Rumsfeld, from his first stint in public office as a U.S. congressman from Illinois, through his time in the Nixon administration, and culminating with his work as secretary of defense under George W. Bush. It's this last bit of business that is Morris's true quarry—in particular, the Iraq War. Why did we go into Iraq? Why was there no thought given to what might happen in the aftermath of an invasion? Have you any misgivings about the debacle, the lack of weapons of mass destruction? Morris methodically cuts away at Rumsfeld—question, response, factual counterpoint—allowing him to reveal himself through the accumulated explanations of his actions. The central device in these interrogations is the so-called "snowflakes": the unending stream of memos Rumsfeld showered down on subordinates throughout his public life.
The phrase "unknown known" derives from one such snowflake, perhaps the most famous, composed by Rumsfeld on Feb. 4, 2004. "There are known knowns…. There are known unknowns…. But there are also unknown unknowns." This illustrates the Rumsfeldian tendency of resorting to semantics when actions go awry. But it also describes the man: As familiar as he may seem, he is an inscrutable human being, someone you think you know but you do not. Even more intriguing, when Rumsfeld is asked, in the documentary, to explain this memo, he argues for the very opposite definition of that spelled out in his memo. Perhaps, finally, this is the most confounding thing about Rumsfeld: how steadily and unconsciously he contradicts himself.
Why then is he so hard to dislike? With his impish grin, even keel, and steadfastness, there's something avuncular about the man that seems to make even his most outlandish statements sound reasonable. He recalls witnessing Pearl Harbor, and it became his purpose in life to avoid another such catastrophe for the nation. He is here to protect us, to anticipate threats and head them off. The problem, ultimately, may be a failure to recognize that this kind of thinking might be the biggest threat of all.
In the film's most guileless and revealing exchange, Rumsfeld describes why he proposed to his wife. He was in the Navy and being sent overseas for a long deployment. He didn't want to propose, wasn't even sure he wanted to be married, but was concerned that if he didn't marry his girlfriend then, someone else might come along while he was gone and snatch her up. What leads a man to marry, not for love, but for fear of loss? That would be vanity. And Rumsfeld's vanity is no doubt the mysterious key as to why this quixotic movie even exists.
April 3, 2013

Film Review
The Invisible Woman
Written by Abi Morgan (screenplay), Claire Tomalin (book)
Directed by Ralph Fiennes
Stars Michelle Fairley, Ralph Fiennes, Amanda Hale, Tom Hollander, Felicity Jones, John Kavanagh, Joanna Scanlan, Kristin Scott Thomas, and Perdita Weeks
Running time 111 minutes

Reviewed by Clif Lord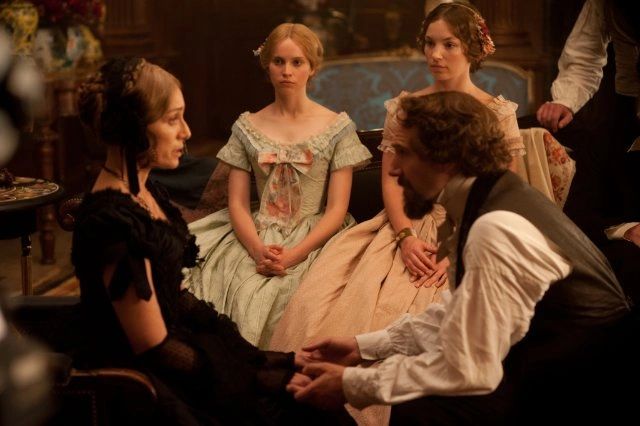 Kristin Scott Thomas, Felicity Jones, Perdita Weeks, and Ralph Fiennes
Au contraire, Mr. McCartney, yesterday, love was not such an easy game to play—at least not the yesterday of Victorian England and, particularly, the London of one prolific and still-revered author by the name of Charles Dickens. That London is the setting for
The Invisible Woman
, another fine entry in that very British subset of cinema in which incandescent passions are constrained by social mores to the pallid flicker of gaslight—a light that, inevitably, must be snuffed by lovers lest it burn them in a fire of moral indignation.
Adapted from Claire Tomalin's 1990 biography of the same name and directed by Ralph Fiennes—a ferally intense and unpredictable actor—in his second outing behind the camera, the picture adds the texture of reality to familiar terrain by depicting the details of a little-known and forbidden romance between Charles Dickens and Ellen "Nelly" Ternan, a preternaturally wise and fetching thespian Dickens met while he was staging a play he wrote with his protégé Wilkie Collins. Dickens was 45 at the time. Nelly was 18.
We meet Nelly, played with deft wit and internal grace by the comely Felicity Jones, as she walks apace down a sodden strand of desolate beach. Her breath and purposefulness suggest a woman about to throw herself into the sea. Thankfully, her motives are not so extreme; her turmoil is, so far, self-contained. Instead, she arrives late to a play rehearsal where a group of young boys—students at her husband's school—are gathered and awaiting her direction. This Nelly, the older Nelly, is struggling to outrun the tangled emotional remnants of her past and failing noticeably. The play she is staging,
No Thoroughfare: A Drama in Five Acts
, was written by Dickens and Collins, and the event of its production is stirring memories the reinvented Nelly would rather suppress, memories that propel the narrative back in time to her first encounter with the great man.
Dickens, here played by Fiennes, doing double duty, is a heroic artist, voluble and energetic, with a surfeit of imagination and a charisma that seduces all those around him. He is a rock star, mobbed in public by fans, able to squeeze generous sums from wealthy benefactors for the charity of his choice. It is hardly surprising, then, that young Nelly is smitten with him, but her admiration stems, at least in the beginning, not from romantic yearning but from the deep resonance his literature holds for her.
Nelly, her two elder sisters Maria (Perdita Weeks) and Fanny (Amanda Hale), and her mother (Kristin Scott Thomas) are professional actors who meet Dickens when he hires them to perform in
The Frozen Deep
, a play he is directing. Actors of that day had a performance style we would now politely refer to as theatrical. Nelly, on the other hand, reads her lines as though they were extensions of her own thoughts. For Dickens, finally, here is a woman who is not only beautiful, she understands the world the way he does.
Dickens, however, already has a wife, Catherine (Joanna Scanlan), 10 children, and an image to maintain, but his marriage has grown tired and his feelings for Catherine have dulled. Thus begins a slow courtship as he insinuates himself into Nelly's life by arranging chaste outings with her family to the horses or public readings of his works. We perceive their deepening feelings in muted expression, through half-looks or words spoken with double meanings. We also witness Dickens's capable cruelty when, for example, he forces his wife to personally deliver a piece of jewelry he purchased for Nelly that was mistakenly delivered to her. It's hard to imagine the champion of the poor and advocate for social justice demeaning the mother of his children in this manner, but such is the magnetic power of Fiennes's performance that we don't hold it against the man.
Because this is Victorian England, rumors start to spread about Dickens's relationship with Nelly. He quickly moves to quash them by issuing a public denial in the newspaper, while he announces a separation from his wife. With nothing standing in his way, he starts to pave the path for Nelly to be his lover. Thus begins her slow fade into invisibility, as she can't be known or their love publicly acknowledged if Dickens is to maintain his eminence and public persona.
In a duplicitous stroke intended to groom Nelly for acceptance of this clandestine arrangement, Dickens escorts her to Collins's home where Collins's hidden mistress, Caroline Graves (Michelle Fairley) awaits, like a madam in a whorehouse, to educate her younger cohort on the benefits she might expect. Nelly is rightly horrified at the thought of becoming a mistress, but Dickens is a hard man resist, and their love is finally consummated, a child conceived, and
Great Expectations
written. Theirs is not a prurient or tawdry attraction, but one of intellectual and artistic union. They inspire each other in ways beyond the carnal. To conceal a love so profound is a form of twisted torture, but this is their fate.
To shield the pregnancy from Dickens's adoring public, the lovers repair to the French countryside for what proves the most blissful of their shared time. Unfortunately, the pregnancy ends in stillbirth, which Nelly must suffer in unbearable isolation. Not only does she not exist but her child is buried under pseudonym. On their return visit, the train in which they are passengers derails. Nelly is seriously injured, yet Dickens must pretend he doesn't know her. It's a wonder how, in service of his reputation, he can sacrifice all decency, yet we still believe in the value of their love. That is no doubt a testament to the performers, as well as the characters' circumstances as victims of the age in which they lived.
The movie's end returns full circle to the boy's school where the troubled Nelly is confronted by Reverend Benham (John Kavanagh) about the true nature of her relationship with Dickens. She confides what he has suspected and confirms her true identity. This simple act, a confession of sorts, seems to lift the weight she's been bearing all these years; she is finally able to smile. One suspects, just as Dickens is portrayed softening the ending of
Great Expectations
to satisfy his publisher, the filmmakers have settled for uplift instead of jagged and unsettling reality. As Elia Kazan said, "Real sentiment is good." Alas, here it feels a little less than earned.
One thing that cannot be faulted is the impeccable production design, costuming, and makeup. Fiennes's world feels totally real and lived in. Nothing is showy. Every object, from paintings on walls to hair brushes on bureaus, feels placed by the characters instead of the hands of a prop master. It might sound insignificant, but the actors feel appropriately unwashed, their clothes bear stains from previous use, and their hair looks as though cut with imprecise shears. This level of detail is rare in a picture, as is the lack of concession to vanity.
Fiennes also demonstrates a remarkably subtle eye in his placement and movement of the camera. In a crucial scene, in which Nelly asks her mother essentially whether or not she should become Dickens's mistress, Fiennes frames Nelly off-center, on the left side of the frame leaving the right side filled with a wall, then pans across Nelly to her mother for her reaction. The psychological effect is stunning, as if Nelly is adrift, not even a player in her own life. Touches like this attest to a level of detail that is to be admired, and, though the pacing is a little uneven in places, there is no question Fiennes is an emerging talent as a filmmaker.
It is a grand love story, bittersweet and scandalous, a piece of the past that resonates with the salacious tabloid culture of today, yet thankfully eschews the frivolous nature of modern celebrity for characters of genuine substance. Invisible no more, Nelly Ternan joins the pantheon of romantic heroines.
December 11, 2013

Photos by David Appleby
© 2013 Sony Pictures Classics
Film Review
The Past


Written by and directed by Asghar Farhadi
Stars Bérénice Bejo, Tahar Rahim, and Ali Mosaffa
Running time 130 minutes


Reviewed by Clif Lord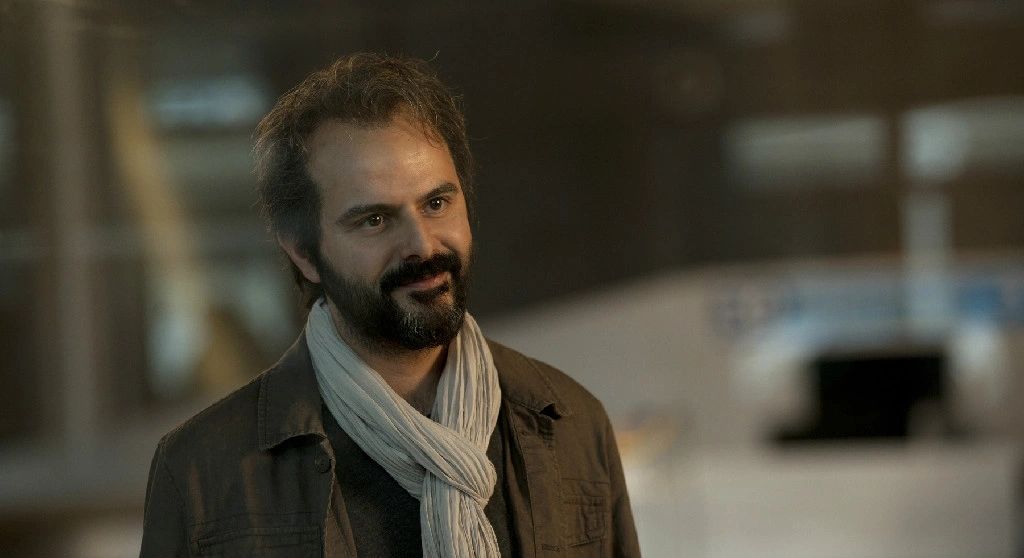 Ali Mosaffa in
The Past
Photo by Carole Bethuel © 2013
courtesy of Sony Pictures Classics

Writer-director Asghar Farhadi is a master at mining the little fears and insecurities pervasive in fractured domestic situations, then spinning them into tangled, deliberate procedurals with a brand of frank and unadorned kitchen-sink realism.
He used this approach to stunning effect in his previous feature,
A Separation
, the harrowing tale of a father accused by his pregnant charwoman of pushing her down stairs and killing her unborn child. In Farhadi's pictures, the characters harbor secrets, and the peeling back of those secrets constitutes the plot. Rarely are these secrets overwrought. Rather, they derive from familiar, almost quotidian, human needs and desires filtered through misunderstanding and insecurity. The cumulative effects of these secrets compound their devastating consequences and sunder the very relationships they were intended to preserve. Watching these secrets revealed and the characters exposed is like watching a slow-moving detective story with no detective and in which feelings and emotions substitute for dead bodies. Tensions ratchet up as our concern for all the characters is amplified by our awareness of their innate humanity, their frailty, and their fears. It's heady stuff when it works.
Whereas his prior films have taken place in Iran,
The Past
is set in Paris. The move to a European locale has somewhat diminished the film's narrative drive by removing the social and cultural obstacles Farhadi has employed to such great success in his other outings.
In
The Past
, Marie (Berenice Bejo) has asked Ahmed (Ali Mosaffa) to return to Paris following a four-year separation, so she can divorce him and marry her current boyfriend, Samir (Tahar Rahim). In many ways, the story evokes a family dynamic similar to that of
A Separation
. Here again, a teenage girl—Marie's daughter, Lucie (Pauline Burlet)—serves as fulcrum for the drama that unfolds. Instead of the trauma of a lost pregnancy, however, Farhadi gives us a suicide. Samir's wife has attempted to take her own life and is now in a coma. The mystery of why forms the crux of the narrative, and the various characters' culpability for this act, whether real or imagined, are slowly revealed to Ahmed as he seeks to heal the estrangement between Marie and her daughter, before he returns to Tehran. But, as in life, the reasons behind a suicide ultimately prove unknowable. They reside just beyond reach or comprehension, yet weigh on each character like an anchor tying them to, well, the past.
Though deliberately paced, the first two-thirds of the film is taut and made all the more engaging by the phenomenal performance of Mosaffa. While the entire cast is sublime, Mosaffa is like an Iranian Gregory Peck: solid, decent, morally straight, yet inscrutable. When he vanishes from the narrative for a long stretch toward the end of the second act, the picture slowly loses focus, turning its gaze to the struggling, adulterous relationship between Marie and Samir, now complicated by her recent pregnancy.
At this point, it starts to feel as though another movie has been grafted onto the film. The story of Ahmed righting the failure of his marriage by smoothing the way for his former love to embrace a new life becomes, instead, the story of Samir and his inability to move beyond his marriage to his vegetative wife. Ah, the past, pulling us back.
It's probable Farhadi, an unconventional filmmaker, would reject the use of flashbacks. But, given that he provides no context for us to understand or care about Samir's relationship with his wife, it is a curious decision to rest the entire heft of his drama on a final scene of them together in the hospital where she lies motionless. Rahim is a fine actor, but he lacks Mosaffa's gravitas, and the comparison deflates the ending, robbing it of thematic poetry. In previous films, Farhadi has been able to rely on the particulars of Iranian culture to frame his denouements, but in Paris there are no moral or social strictures to bind his character's behavior. According to this picture, there is only the past, and its pull is strong. Too bad it is not strong enough to hold this otherwise fascinating film together.
November 10, 2013